Bhutan Tour Packages For 5 Days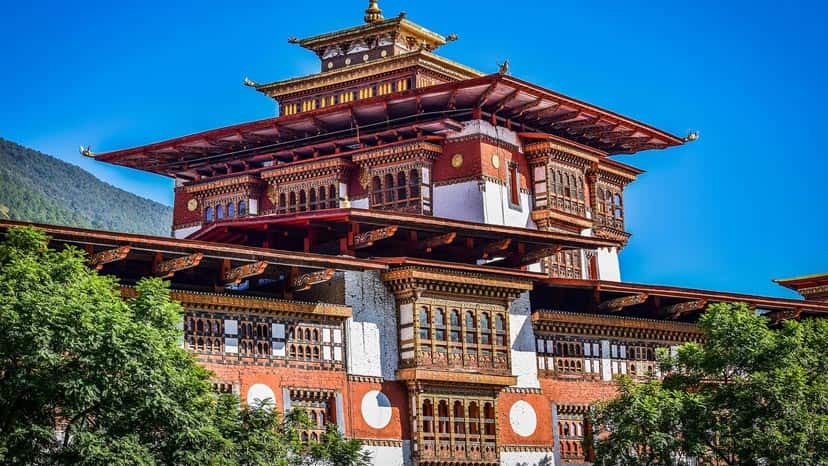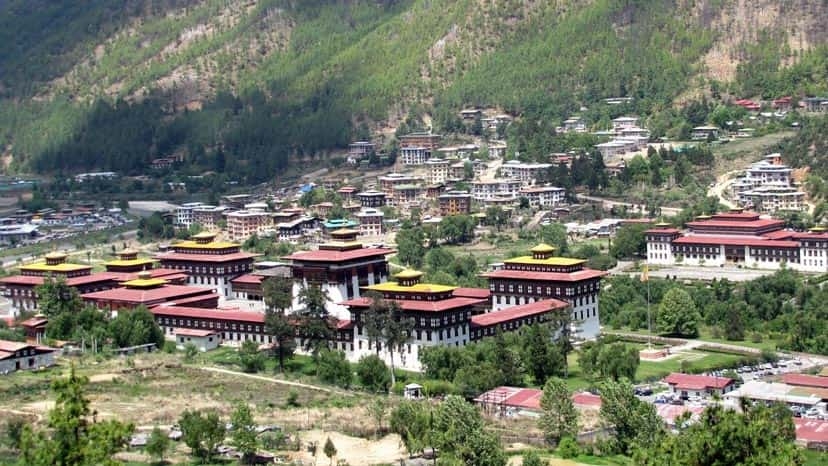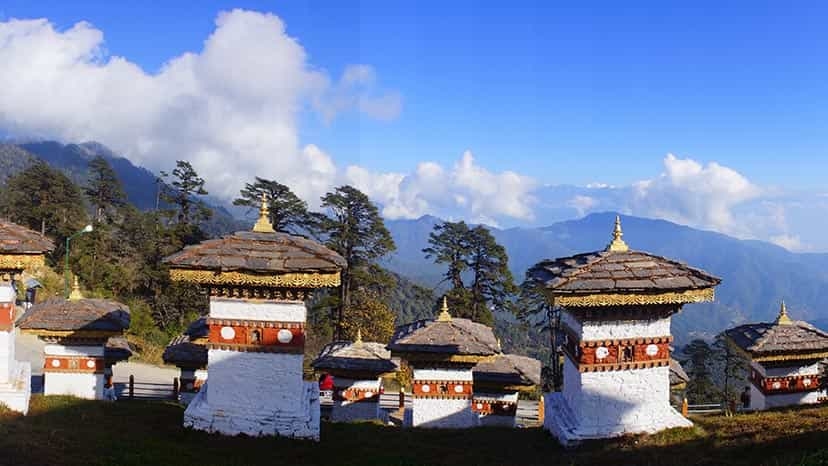 Tour ID

: KH0001

Destination

:

Duration

: 4 Nights / 5 Days

Theme

: Best Seller
---
OR
Call Us: +91 97320 57478
Email Us:info@kanchenjungaholidays.com
Tour Summary
Thimphu Paro Tour Package 4 Nights 5 Days: Bhutan is full of interesting sites and is also known as the Last Himalayan Kingdom. Kanchenjunga Holidays will take you on an unforgettable experience of exploring the capital city of Thimphu and the ancient town of Paro as part of our 4 Nights and 5 Days Thimphu Paro Tour Package. During your visit to the southern Bhutanese border town of Phuentsholing, get a taste of Bhutan's distinct culture. You will see the Trashichhoe Dzong, National Textile Museum, Memorial Chorten, and the highest statue of Sakyamuni Buddha above Kuensal Phodrang Nature Park in Thimphu, Bhutan's capital city. Then you'll travel to Paro. The cliffside Taktsang Monastery is the most famous attraction in Paro.
Note: Our experts hand-picked all of the destinations and activities in our 4 Nights 5 Days Thimphu Paro Tour Package to ensure that you have the best possible experience in Phuentsholing, Thimpu, and Paro.
Day 1 :
Transfer to Phuentsholing / Jaigaon



Breakfast




Dinner




Sightseeing




Transfer




Hotel
When you arrive at Hasimara, our representative will greet you and transport you to your accommodation in Phuentsholing/Jaigaon. Phuentsholing and Jaigaon are two neighboring towns in Bhutan and India, respectively. Phuentsholing/Jaigaon is only a one-hour drive from Hasimara. The Amo Chhu crocodile breeding center and Bhutan Gate are two of Phuentsholing's most popular attractions. Check into your hotel and get a good night's sleep. You are free for the remainder of the evening after obtaining the Inner Line Permit. Stay in Phuentsholing for the night.
Day 2 :
Transfer to Thimpu



Breakfast




Dinner




Sightseeing




Transfer




Hotel
The drive from Phuentsholing to Thimpu will take approximately 6 hours. Thimpu, Bhutan's capital, is the only city in the country that offers an exquisite balance of history and contemporary in its stunning architecture. The route that leads to Thimphu is built on mountainous terrain. Throughout your journey, you will be accompanied by a picturesque panorama of dense conifer trees and a gorgeous valley. Take a break for lunch on the road to Thimphu. Check into your hotel and get a good night's sleep. In the evening, you are free to relax in your hotel or go for a stroll through Thimphu's market area, where you should try some of the local specialties. Spend the night in Thimphu.
Day 3 :
Thimpu Sightseeing



Breakfast




Dinner




Sightseeing




Transfer




Hotel
We will take you to Thimphu after an early breakfast. Your first stop will be at the Memorial Chorten. It is located in the center of Thimphu and was created to honor the memory of the 3rd Drukpa Gyalpo. Many folks come here to relax and enjoy the peaceful atmosphere. Mothitang Takin Preserve is your next stop. The Takin, Bhutan's national animal, is kept here. It is preferable to visit this location early in the morning when Takin comes close to the fences to take their food. With its unusual appearance, this one-of-a-kind animal has piqued the interest of many animal lovers. Following that, go to BBS Tower for a panoramic view of Thimphu City. We'll go to the National Textile Museum after a few clicks. Learn how to wear Gho and Kira while learning the difference between regal and common attire. We will take you to the iconic Thimphu Dzong after lunch. Thimphu Dzong, also known as Trashichhoe Dzong, is located along the banks of the Wang Chhu River and has become a must-see destination due to its monumental architecture and historical treasures. The vibrant Thangkhas and paintings are a must-see. We'll then travel to Kuensal Phodrang Nature Park to see the majestic Sakyamuni Buddha statue. The Buddha View Point, also known as Buddha Dordenma, has become a well-known landmark in Thimphu. Many visitors have been mesmerized by the twilight vista of Thimphu Valley from Buddha View Point. After taking in the breathtaking view of Thimphu Valley, return to your hotel. Spend the night in Thimphu.
Day 4 :
Transfer to Paro & Paro Sightseeing



Breakfast




Dinner




Sightseeing




Transfer




Hotel
Now is the time to depart from your accommodation after breakfast and travel to Paro. Thimphu to Paro is a two-hour journey. Paro, Bhutan's scenically gifted town with numerous historically significant landmarks is located on the banks of the Mo Chhu and Pa Chhu rivers. Freshen up and get set for your Paro Sightseeing after checking into your accommodation. The Taktsang Monastery is Paro's most well-known tourist destination. On the cliff, there is a monastery. The hike to Taktsang Monastery takes two hours. You can either trek or ride a pony. The most stunning view of Paro valley can be had from Taktsang Monastery. The National Museum of Bhutan is housed in Ta Dzong's Conch-shaped building. Artefacts going back to the 2nd century can be found here, providing insight into the early Bhutanese era. We will transport you to Paro Dzong after lunch. The Fortress on a Heap of Jewel, Paro Dzong, is also featured on the UNESCO tentative sites list. You may only go around the Dzong's courtyard since the main sanctum, which houses Guru Rinpoche's Thondrol, is only open during the yearly Tsechu. Return to your accommodation after seeing the wonderful sight of the purple jacaranda trees and glistening water of Po Chhu and Mo Chhu. Spend the night in Paro.



Breakfast




Dinner




Sightseeing




Transfer




Hotel
After your early morning breakfast, you'll go to Hasimara. It takes 6 hours to get from Paro to Hasimara. While bidding farewell to the magical kingdom of Bhutan, take in the mesmerizing vista of Paro's breathtaking terrain. Your 4 Nights & 5 Days Kanchenjunga holiday tour package will come to a conclusion after you reach Hasimara Railway Station, which is around 179 kilometers away.
Inclusions
Pick up & Drop Ex- NJP/Bagdogra.
Reserved vehicle for transfer & sightseeing.
All sightseeing as per the itinerary.
Meal Plan- MAP (with breakfast & dinner).

Exclusions
Jungle Safari/ Jeep Safari, Entry fees & Guide charges associated with forest visits.
Parking charges at various places (if required).
Meals not mentioned in inclusions.
Additional usage of vehicle not mentioned in the itinerary.
Any other not mentioned in includes Para.