Dooars Holiday Package for 5 Nights 6 Days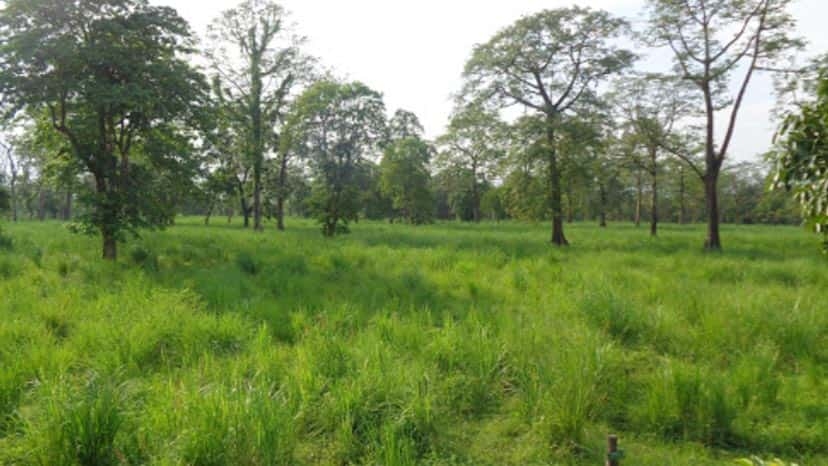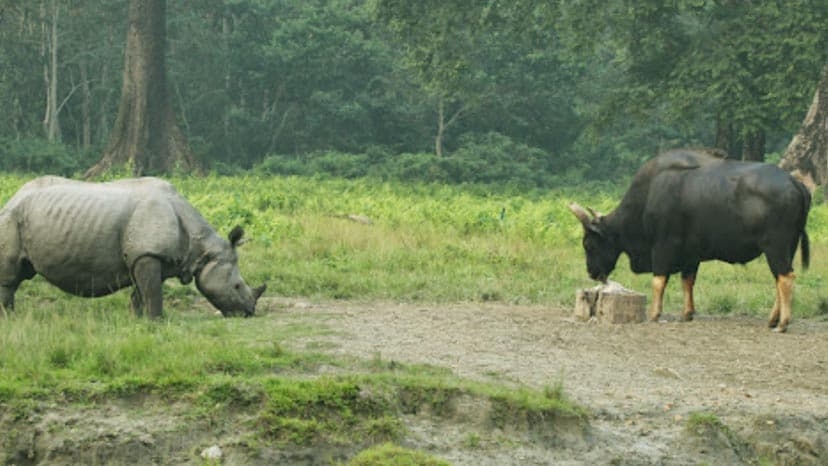 Tour ID

: KH0022

Destination

:

Duration

: 5 Nights / 6 Days

Theme

: Best Seller
---
OR
Call Us: +91 97320 57478
Email Us:info@kanchenjungaholidays.com
Tour Summary
Dooars Holiday Package for 5 Nights 6 Days: Dooars, located in the floodplains of North East India, is a fascinating destination for tourists. It is mostly known for its diverse flora and wildlife, which draw thousands of visitors each year. In our 5 Nights 6 Days Dooars Holiday Package, we will take you on a magnificent adventure of exploring some of the popular tourist attractions and the forest of the region. You'll get a peek of the Dooars' true beauty when exploring Phuentsholing, South Khayerbari, Samsing, Suntalekhola, Rocky Island, Jhalong, Bindu, Jaldhaka, etc. All of the places and activities in this package were hand-picked by our experts to guarantee that you have the greatest possible time in the Dooars region.
Day 1 :
Transfer to Jaldapara & Visit South Khayerbari



Breakfast




Dinner




Sightseeing




Transfer




Hotel
When you arrive at New Jalpaiguri Junction or Bagdogra, our representative will meet you and then this Dooars Holiday Package for 5 Nights 6 Days starts. We will then take you to Jaldapara after covering approximately 135 kilometers in approximately 4 hours. Jaldapara National Park, which is home to the rare bird Bengal Florican and has the second-highest one-horn rhino population in India after Kaziranga, is also home to the rare one-horn rhino population in India.
Your lodging will be in a private resort in Jaldapara. We will take you to South Khayerbari Nature Park, also known as the Leopard and Royal Bengal Tiger rescue center, after lunch. You can ride in the battery-powered cars to see the rescued felines in their semi-natural environment. You can also go boating here because it is located on the banks of the Torsha River. You have the evening completely free for yourself; you can either relax in your resort room or go for a walk around the neighborhood. Spend the night in Jaldapara.
Day 2 :
Visit to Phuentsholing (Bhutan) & Buxa and Jayanti Sightseeing



Breakfast




Dinner




Sightseeing




Transfer




Hotel
After early morning breakfast, your day's sightseeing will begin with visiting Phuentsholing (Bhutan). Phuentsholing is the sister town of Jaigaon of India, situated just adjacent to Jaigaon in Bhutan. It is around 30 km from Jaldapara and will take approximately 1 hr to reach. After crossing the vibrant Bhutan Gate, painted with bright colors and a Thunder dragon is carved on it, you will be visiting Amo Chhu Crocodile Breeding Centre and wish-fulfilling monastery Karbandi.
After having lunch we will take you to Buxa Tiger Reserve. Buxa Tiger reserve is named after the historical Buxa Fort which is situated at an altitude of 2,600 ft amidst the lush green forest. Take a 45 minutes trek towards Buxa Fort which is the most prominent attraction of this region. During the British period, freedom fighters were held captive in Buxa Fort. Your next destination is Rajabhatkhawa a sleepy little village situated within the periphery of Buxa tiger Reserve amidst virid woods. If you get lucky you might spot wildlife's in their natural habitat from the Rajabhatkhawa Watchtower.
Pokhari Hill, a sacred pond with many magur fishes and decades-old turtles, is the next place you will get to see. You will visit TGN Watchtower on your way to Jayanti, and if you are lucky, you may see Bison, Rhino, or a Deer, as well as beautiful butterflies. The famous Jayanti Mahakal Cave, dedicated to Lord Shiva, is the day's final destination. Mahakal Cave is a religious site with beautiful stalagmites. After you've finished sightseeing, return to your resort and you'll be free for the rest of the day. Spend the night in Jaldapara after having a delicious dinner.
Day 3 :
Jaldapara Jungle Safari, Sikiajhora Boat Safari, and a Visit to Chilapata Forest



Breakfast




Dinner




Sightseeing




Transfer




Hotel
Early in the morning, you have to be prepared for the jungle safari. During the safari, you will go deep inside the forest. Inside the jungle, you will have a good opportunity of seeing beautiful wild creatures. The major ones include wild elephants and a spectacular one-horned rhino. There's also a good chance of seeing barking deer, wild boars, and rare winged creatures. Return to your accommodation after this memorable Jungle Safari experience and eat a hearty breakfast before heading back to Buxa Tiger Reserve for another daring boat safari in Sikiajhora. Sikiajhora is a tranquil creek that runs through the Buxa Tiger Reserve's woodland.
The next beautiful green foliage you'll see is Chilapata Forest, which is located on the banks of the Torsha River. It is a natural corridor for large herbivores such as wild elephants, rhinos, and other migratory animals traveling between Jaldapara and Buxa. You can visit the ruins of Nal raja's (some claim King Chila Rai's) ancient fort, which dates back to the 5th century. In the evening, you are free to enjoy the beautiful scenery this place has to offer. Dinner and then night stay at Jaldapara.
Day 4 :
Samsing, Sunthalekhola, Rocky Island, Bindu, Jhalong, and Jaldhaka Sightseeing



Breakfast




Dinner




Sightseeing




Transfer




Hotel
Have breakfast at the Jaldapara Resort and then go sightseeing at Samsing, Sunthalekhola, Rocky Island, Bindu, Jhalong, and Jaldhaka. We'll take you to Samsing first. Visit the Samsing Tea Garden to enjoy the fascinating beauty of the lush green tea gardens with a breathtaking view of the Himalayas in the background. Your next destination is the picturesque and peaceful town of Sunthalekhola. Before lunch, the last stop is exciting Rocky Island, where Asley Jhora emerges as Murti River after crossing the plains. Many sports, such as rock climbing or angling, can be organized for you here, or you can simply sit on a rock and enjoy the enchanting beauty of Asley Jhora.
Sightseeing after lunch will begin with a visit to Jhalong. It takes an hour to drive from Rocky Island to Jhalong, a distance of 25 kilometers. Jhalong is best known for its Hydro Electricity Project on the Jaldhaka River, which runs along the India-Bhutan border. Jaldhaka Valley is the next stop on your itinerary. Jaldhaka is a river valley with a breathtaking panorama. After visiting Bindu, West Bengal's last hamlet, your day's sightseeing will come to an end. You will be able to see the breathtaking scenery of Dooar's plains and Bhutan hills. Now that the sightseeing is done, it's time to return to your Jaldapara resort room. Spend the night in Jaldapara.
Day 5 :
Transfer to Lataguri & Gorumara Jungle Safari



Breakfast




Dinner




Sightseeing




Transfer




Hotel
It's time to say goodbye to Jaldapara after staying there for several days. After breakfast, you will be driven towards Lataguri by our experienced driver, covering a distance of 80 kilometers. Lataguri is essentially the entrance to Gorumara National Park. After you finish your lunch at your resort, your Gorumara Jungle Safari will begin. Choose one of the two scheduled jungle safaris between 2 p.m. and 5 p.m. based on your preferences. Gorumara National Park is home to 50 mammals and covers an area of 79.9 square kilometers, so your chances of seeing wildlife are quite good. After successful completion of Jungle Safari, back to the resort for dinner and then night stay.
Day 6 :
Visit to Murti and Malbazar & Drop to NJP/ Bagdogra



Breakfast




Dinner




Sightseeing




Transfer




Hotel
Dooars Holiday Package for 5 Nights 6 Days is going to end today. After you have finished your breakfast, get ready and check out. When you say goodbye to Lataguri, you'll be on your way to a picturesque landscape with a gurgling river, arid forest, and the blue Himalaya in the background, Murti. Enjoy the perfect combination of river, mountain, and woods for a while in Murti, and then bid farewell to this magnificent hamlet.
Following that, you will end up exploring Malbazar. Murti is about a 30-minute drive away from Murti. Malbazar is a magnificent Dooars hamlet known for its sacred Hanuman Temple. Now is the time for us to take you to NJP/ Bagdogra. Your 5 Nights and 6 Days Dooars Tour Package will come to an end once you the drop-off point, but you will have many happy memories.
Inclusions
Pick up & Drop Ex- NJP/Bagdogra.
Reserved vehicle for transfer & sightseeing.
All sightseeing as per the itinerary.
All taxes, permits etc.
5 Nights Accommodation.
Meal Plan- MAP (with breakfast & dinner).
Exclusions
Jungle Safari/ Jeep Safari, Entry fees & Guide charges associated with forest visits.
Parking charges at various places (if required).
Meals not mentioned in inclusions.
Additional usage of vehicle not mentioned in the itinerary.
Any personal expenses.
Any other not mentioned in includes Para.