Lataguri Jaldapara Tour Package for 5 Nights 6 Days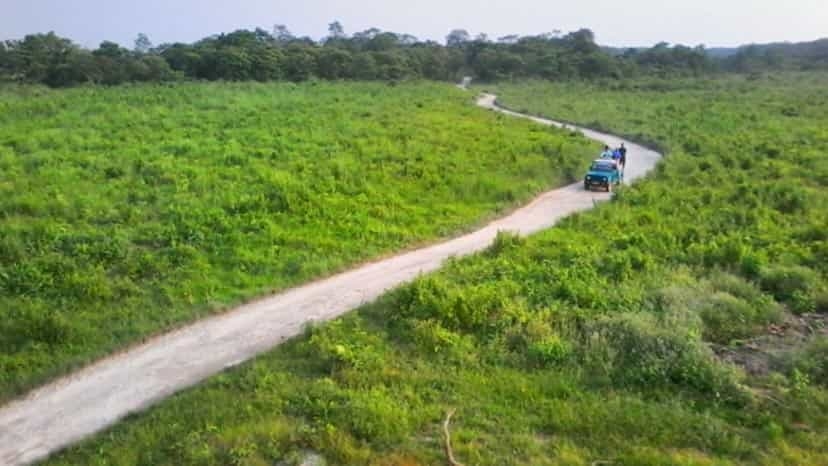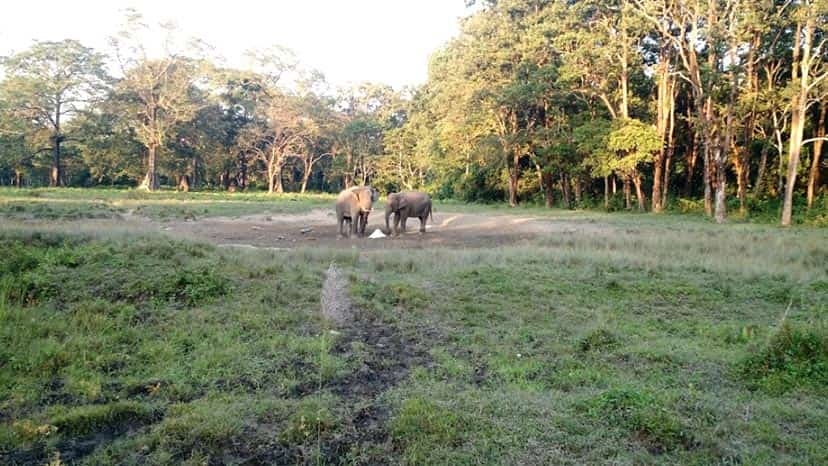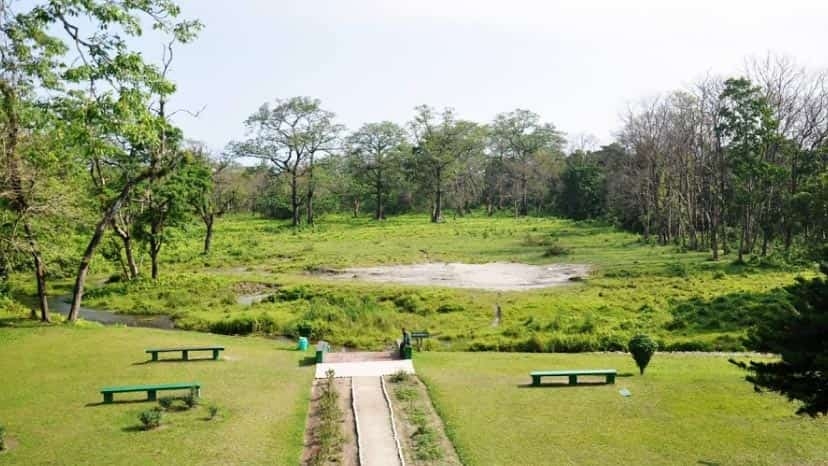 Tour ID

: KH0024

Destination

:

Duration

: 5 Nights / 6 Days

Theme

: Best Seller
---
OR
Call Us: +91 97320 57478
Email Us:info@kanchenjungaholidays.com
Tour Summary
Lataguri Jaldapara Tour Package for 5 Nights 6 Days: Explore Dooars' finest lush greenery and the wildlife with this Lataguri Jaldapara Tour Package for 5 Nights 6 Days. Along with the wildlife, you will also be able to get a chance to visit some popular offbeat destinations of Dooars such as Suntalekhola, Samsing, Rocky Island, Jhalong, Bindu, Jaldhaka, etc. The entire Dooars Tour Itinerary will be as follows.
Day 1 :
Transfer to Lataguri & Sightseeing of Suntalekhola, Samsing, and Rocky Island



Breakfast




Dinner




Sightseeing




Transfer




Hotel
Tour starts from NJP or Bagdogra Airport. From the railway station or the airport, you will be transferred to Lataguri first. From any of these pick-up points, the journey will be of about 2 hours to cover the road distance of around 50 km. Upon reaching, the first thing you will do is to check into the resort and then have some rest. After that, today's sightseeing will start. First, our driver will take you to Samsing. Enjoy roaming around the magnificent tea gardens in Samsing, with the calming Himalaya as a backdrop. From Samsing's vantage point, take in the expansive scenery. You'll be transported to Suntalekhola next, where the entire serenity will undoubtedly mesmerize you. From here, you'll be taken on a tour of Rocky Island's natural splendor. Many fun activities, like rock climbing or angling, can be arranged for you here. Back to the resort for dinner and then night stay at Lataguri Resort.
Day 2 :
Gorumara Jungle Safari & Sightseeing of Bindu, Jhalong, and Jaldhaka



Breakfast




Dinner




Sightseeing




Transfer




Hotel
Day 2 will be a very exciting one as you will be going for a Jungle safari and then will be exploring some popular offbeat destinations. First, you will go to Gorumara Jungle Safari. There are several amazing wild animals to see, such as Barking Deer and bison. You can also spot leopards, elephants, Indian Bison, Rock Python, and Malayan Giant Squirrel. You will thoroughly enjoy the safari and will return to the Resort in Lataguri. The sightseeing will resume again and our driver will take you to visit Bindu, Jhalong, and Jaldhaka. These offbeat destinations are all about immense natural beauty and intense serenity. The Jaldhaka Hydro Electric Project is also a major attraction here. Back to the resort for dinner and then a cosy night stay.
Day 3 :
Transfer to Jaldapara & Visit South Khayerbari



Breakfast




Dinner




Sightseeing




Transfer




Hotel
Our driver will help you get transferred from Lataguri to Jaldapara. The one-horned rhinoceros, as well as many other birds and animals, call Jaldapara National Park home. It covers an area of 216.51 square kilometers. After a 2-hour drive and around 80 kilometers of road travel, you will arrive at Jaldapara and check into your resort. You will visit South Khayerbari Nature Park, well known as the Leopard and Royal Bengal Tiger Rescue Center, after some rest and lunch. Because it is located on the banks of the Torsha River, you can also go boating here. You have the evening free; relax in your resort room or take a stroll around the neighborhood. Stay in Jaldapara for the night.
Day 4 :
Visit to Phuentsholing & Buxa and Jayanti Sightseeing



Breakfast




Dinner




Sightseeing




Transfer




Hotel
With this Lataguri Jaldapara Tour Package for 5 Nights 6 Days, You will travel to Phuentsholing, one of Bhutan's most promising towns. It is close to the Indian town of Jaigaon. It is about 30 kilometers from Jaldapara and takes less than an hour to travel. After passing through the colorful Bhutan Gate with a Thunder dragon carved on it, you will arrive at the Amo Chhu Crocodile Breeding Centre. Next, pay a visit to Karbandi, a wish-fulfilling monastery.
Following the Phuentsholing sightseeing, Buxa and Jayanti sightseeing will be held. After breakfast, you will first go to Buxa Fort, a historical monument. Next, go to Rajabhatkhawa, which is part of the Buxa Tiger Reserve. Many wild creatures may be seen from Rajabhatkhawa's watchtower. Pokhari Hill, with its myriad Magur fish and decades-old turtles, will be the next stop.
Visit the TGN Watchtower in Jayanti. The lucky ones might see Bison, Rhino, or a Deer, as well as gorgeous butterflies, from the watchtower. The day's final destination is the famous Jayanti Mahakal Cave, which is devoted to Lord Shiva. Mahakal Cave is a sacred spot with beautiful limestone caves. Return to your resort after sightseeing and spend the remainder of the day at leisure. Back to the resort. Dinner in the evening and then night stay at Jaldapara.
Day 5 :
Coochbehar & Chilapata Sightseeing



Breakfast




Dinner




Sightseeing




Transfer




Hotel
You will be visiting Chilapata and Coochbehar today. Chilapata Forest is located on the Torsha River's bank and serves as a natural corridor for large herbivores such as wild elephants, rhinos, and other migratory animals between Jaldapara and Buxa. You can explore the ruins of Nal Raja's (or King Chila Rai's) ancient fort, which dates back to the 5th century. With this tour package, you will be visiting Coochbeahar next. In Coochbehar, you will get to see many historical architectures. Rajbari, or the Coochbehar Palace, is the city's most famous attraction. Coochbehar Madan Mohan Temple, with its outstanding architecture, is another popular tourist destination. You'll also go to Rasikbil, where you'll get to witness a variety of migratory species. After sightseeing, drive to Jaldapara again for dinner and night stay.
Day 6 :
DROP TO NJP/BAGDOGRA



Breakfast




Dinner




Sightseeing




Transfer




Hotel
Lataguri Jaldapara Tour Package for 5 Nights 6 Days is coming to an end today. Hence, have your breakfast at the resort and then begin your returning journey towards NJP or Bagdogra Aiport. Once you reach your preferred railway station or airport, this 5 night 6 days tour successfully ends.
Inclusions
Pick up & Drop Ex- NJP/Bagdogra.
Reserved vehicle for transfer & sightseeing.
All sightseeing as per the itinerary.
All taxes, permits etc.
5 Nights Accommodation.
Meal Plan- MAP (with breakfast & dinner).
Exclusions
Jungle Safari/ Jeep Safari, Entry fees & Guide charges associated with forest visits.
Parking charges at various places (if required).
Meals not mentioned in inclusions.
Additional usage of vehicle not mentioned in the itinerary.
Any personal expenses.
Any other not mentioned in includes Para.