Kathmandu Trip for 5 Nights 6 Days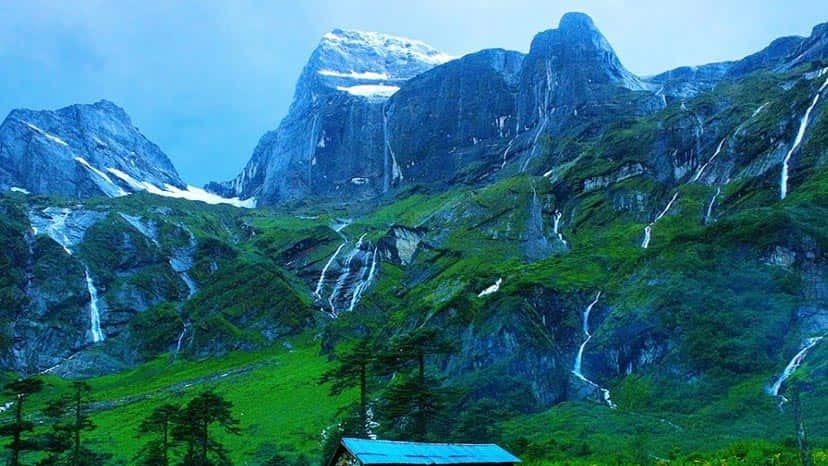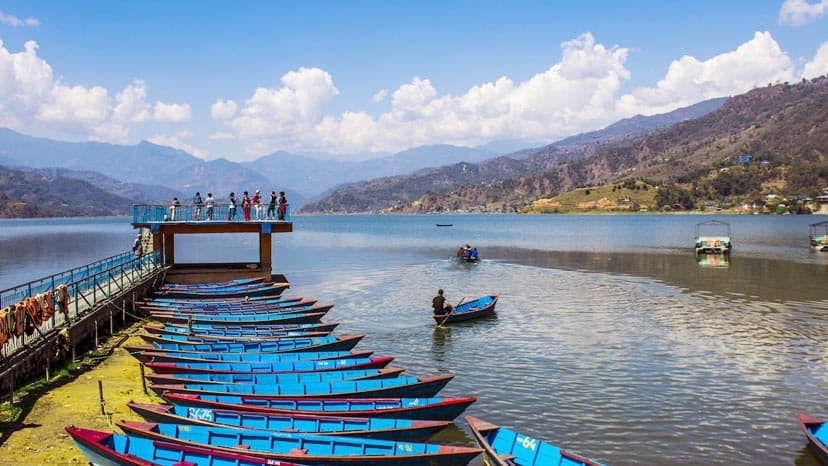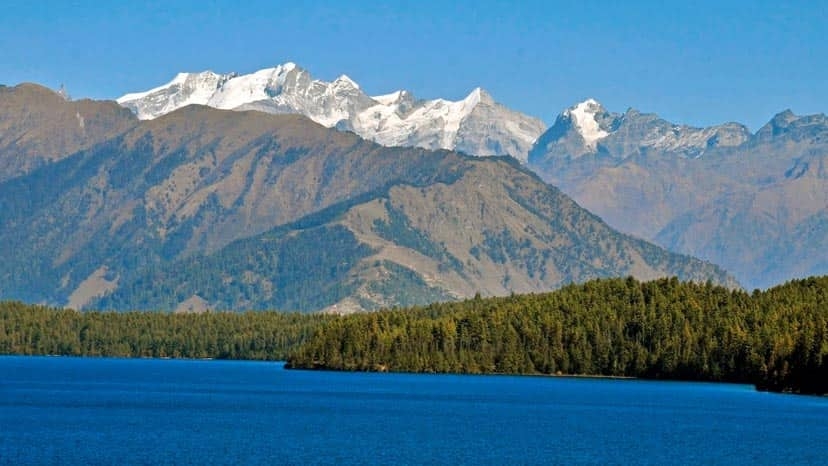 Tour ID

: KH0041

Destination

:

Duration

: 5 Nights / 6 Days

Theme

: Best Seller
---
OR
Call Us: +91 97320 57478
Email Us:info@kanchenjungaholidays.com
Tour Summary
Kathmandu Trip for 5 Nights 6 Days: The capital of Nepal, Kathmandu is one of the most beautiful towns in Nepal. Along with it, other cities are also quite magnificent. In our 5 Nights and 6 Days Kathmandu-Lumbini tour package, you will get a chance to explore Kathmandu valley by visiting Kathmandu, Lalitpur, and Nagarkot. Get to know the unique histories, traditions, cultures, and religious beliefs of Kathmandu valley while visiting 2 Durbar Squares, Swayambhunath. You will also be visiting the birthplace of Lord Gautama Buddha, Lumbini. Get to see the archaeological site of the ancient Kapilavastu palace too. All the destinations and activities in your Kathmandu Trip with Nagarkot Patan City and Lumbini sightseeing are carefully selected by our experts to let you get the finest holiday experience in Nepal.
Day 1 :
Transfer to Nagarkot



Breakfast




Dinner




Sightseeing




Transfer




Hotel
When you arrive at Tribhuban International Airport, our representative will greet you. After being received, proceed to Nagarkot, the most thrilling location in the Kathmandu valley. Nagarkot, at an elevation of 7,201 feet, provides a beautiful view of snow-capped mountains as well as a panoramic view of Kathmandu Valley and Shivapuri National Park. Nagarkot is 26 kilometers from Kathmandu and takes about one hour and thirty minutes to get there. You can glimpse the breathtaking vista of 8 of Nepal's 13 Himalayan peaks from Nagarkot. Some of the most notable peaks visible from Nagarkot include Mt. Everest, Manaslu, Annapurna, and Langtang.
Check into the resort we have booked for you. Experience one of your everlasting memories while watching the stunning view of the sunset over Mt. Everest and other snow-capped ranges from your resort. An early sleep is suggested as you will witness the sunrise from here the next day. Stay overnight at Nagarkot.
Day 2 :
Kathmandu Sightseeing & visit to Patan City



Breakfast




Dinner




Sightseeing




Transfer




Hotel
You will be served your breakfast after being fresh in the morning. Today, go for Kathmandu sightseeing which is the capital and the most populous city in Nepal. With this Kathmandu Trip for 5 Nights 6 Days, you will go for Kathmandu sightseeing and then Patan city. Your first destination is the famous Durbar square where you will witness the remains of once Royal Nepalese residence. Your next destination is Swayambhunath. Even after the massive destruction, there are many destinations around Kathmandu that have survived with minimal damage like Swayambunath. It is also known as Monkey Temple. In the complex, you will find Stupa, shrines, and temples. This place is also sacred for Hindus.
We'll take you to Patan, which is also known as Lalitpur, after lunch. Lalitpur or Patan, located just 7 kilometers from Kathmandu and known for its significant architectural treasures, is a must-see destination on your itinerary. Patan's central Durbar area is densely filled with temples. Visit the Krishna Mandir, a stone temple built by King Siddhinarsingh Malla in 1637. We'll also show you around Golden Temple, Manga Hiti, Jagannarayan temple, Viswanath temple, and Bhimsen temple. You will be escorted back to your accommodation in Kathmandu after your excursion to Patan city. You have the remainder of the day to rest. Spend the night in Kathmandu.
Day 3 :
Transfer to Lumbini & Sightseeing of Lumbini



Breakfast




Dinner




Sightseeing




Transfer




Hotel
Get transferred to Lumbini after having your breakfast at the hotel. The journey will be of 260 km that requires 7 hours to cover. Lumbini was designated as a World Heritage Site by UNESCO in 1997. If time allows, you will take a cable car ride to Manokamana Temple, the temple of wish fulfillment. You will explore the sacred Lumbini garden after checking into your hotel. To reach the sacred site where Buddha was born, you must walk. Maya Devi Temple is another well-known Lumbini attraction, as it is supposed to have been erected near the birthplace of Lord Buddha. You'll return to your accommodation after seeing these sights. Lumbini is a good place to spend the night.
Day 4 :
Lumbini Sightseeing



Breakfast




Dinner




Sightseeing




Transfer




Hotel
You will first visit Tilaurakot after breakfast. Tilaurakot is an archaeological site of an old palace located 24 kilometers west of Lumbini. It is thought to be the capital of Kapilavastu during King Suddhadhana's reign, and it was here that Buddha spent his formative years as a Shakya Prince. After spending some time in nature, head to the neighboring Kapilavastu Museum to see antique ceramics, jewelry, and ornaments. Return to Lumbini and eat your lunch there.
Lumbini Museum is the first stop on your post-lunch sightseeing itinerary. It is located on the compound's northern side. The Lumbini Museum houses artefacts and photographs from Buddhist pilgrimage sites all around the world. The World Peace Pagoda's shining golden statue depicts Lord Buddha in his birth pose. Lumbini Crane Sanctuary is a wet grassland that surrounds WPP. Return to your accommodation after taking a look inside the sanctuary. You have the rest of the day to yourself. Lumbini is a good place to spend the night.
Day 5 :
Transfer to Kathmandu



Breakfast




Dinner




Sightseeing




Transfer




Hotel
Check out of your accommodation after breakfast and depart for Kathmandu. While travelling, take in the sights; your lunch will be served in between. After checking into your Kathmandu hotel, the rest of the day is yours to do as you like. After some rest, you could want to enjoy a local rickshaw ride and schedule a meal at one of Kathmandu's famed cafes. Stay in Kathmandu for the night.



Breakfast




Dinner




Sightseeing




Transfer




Hotel
You have till the time of your flight to eat breakfast. According to your travel itinerary, we will drop you off at Tribhuban International Airport. Your Kathmandu Trip for 5 Nights 6 Days with Lumbini will come to an end after you arrive at the airport, leaving you with many joyful memories.
Inclusions
Pick up & Drop Ex- NJP/Bagdogra.
Reserved vehicle for transfer & sightseeing.
All sightseeing as per the itinerary.
All taxes, permits etc.
5 Nights Accommodation.
Meal Plan- MAP (with breakfast & dinner).
Exclusions
Jungle Safari/ Jeep Safari, Entry fees & Guide charges associated with forest visits.
Parking charges at various places (if required).
Meals not mentioned in inclusions.
Additional usage of vehicle not mentioned in the itinerary.
Any personal expenses.
Any other not mentioned in includes Para.