Nepal Tour Packages For 6 Days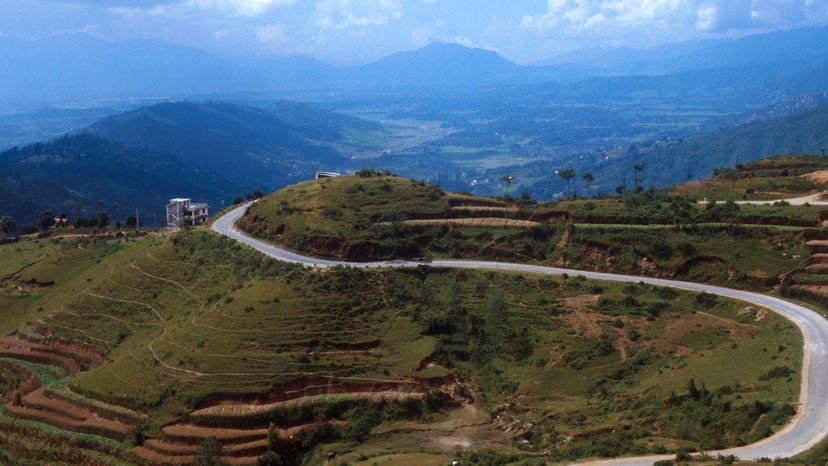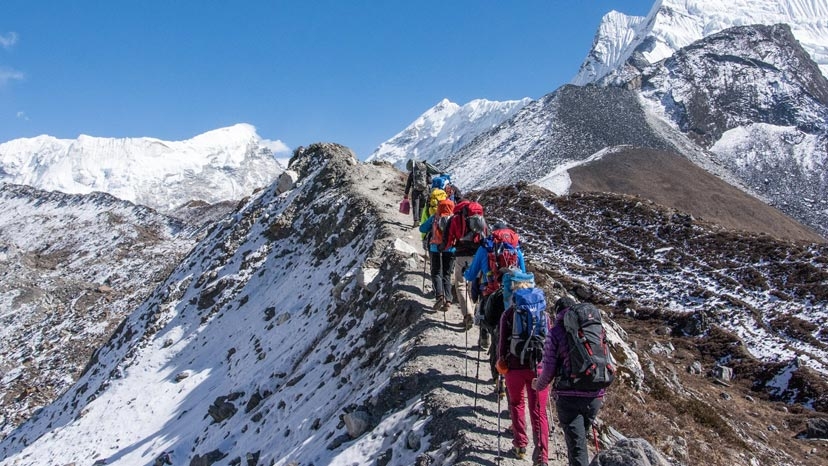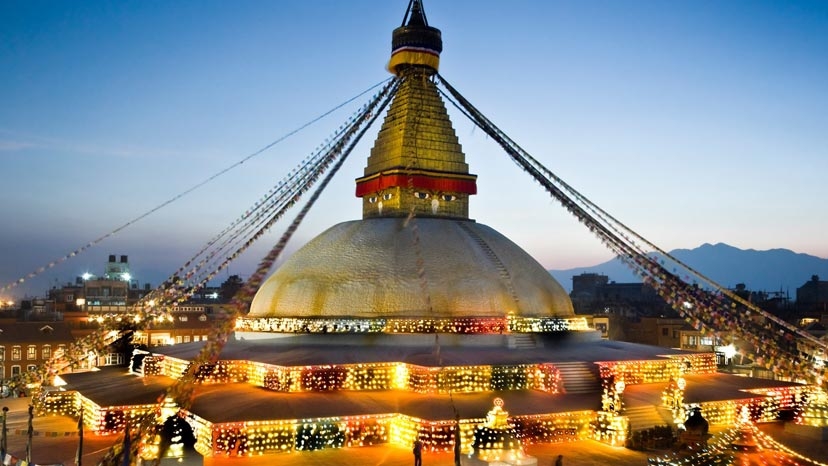 Tour ID

: KH0046

Destination

:

Duration

: 5 Nights / 6 Days

Theme

: Best Seller
---
OR
Call Us: +91 97320 57478
Email Us:info@kanchenjungaholidays.com
Tour Summary
Landlocked country Nepal or the Federal Democratic Republic of Nepal is situated in the Southern part of Asia. Mainly located in the Himalayas but some part of this country lies on Indo-Gangetic plain. Among top 10 tallest mountains 8 are in Nepal including world's highest mountain peak Mt. Everest (29,028 ft) known as Sagarmatha in Nepal. Nepal the nation of Gods, mountains, and river has mesmerized people with its rich diverse culture and natural beauty. Travellers can taste the unification of this diverse nation in the local Nepalese cuisine. Often called the Shangri-La of natural beauty Nepal is endowed with rich flora and fauna. In our 5 Nights and 6 Days Kathmandu, Nagarkot, Patan, Dhulikhel, Bhaktapur tour package we will be taking you to an extraordinary journey of exploring the Kathmandu valley by visiting Nagarkot, Dhulikhel, Kathmandu and Lalitpur. You will also witness glimpses of the histories, traditions, cultures and religious beliefs of Kathmandu valley while visiting all the 3 Durbar Squares, Swayambhunath, Dakshin Kali and other temples and stupas of Kathmandu valley including Patan. All the destinations and activities in our 5 Nights and 6 Days Kathmandu, Nagarkot, Dhulikhel, Patan, Bhaktapur tour package are carefully selected by our experts to let you get the finest experience of staying in Nagarkot, Kathmandu and Dhulikhel.




Breakfast




Dinner




Sightseeing




Transfer




Hotel
Our representative will receive you on your arrival at Tribhuban International Airport and take you to your hotel. On the way towards your hotel enjoy the passing bustling Kathmandu city. Situated at an altitude of 4,600 ft Kathmandu is the oldest and 2nd largest city in terms of area and largest city in terms of population of Nepal. It is also the capital city of Nepal. Kathmandu with its medieval set up had won the heart of many travellers. Check in your hotel and freshen up. You are free for rest of the day. You can stroll around your hotel to feel the city and culture heritage of Nepal. You might also try some local delicacies. Stay overnight at Kathmandu.
Day 2 :
Sightseeing of Kathmandu Valley & transfer to Nagarkot



Breakfast




Dinner




Sightseeing




Transfer




Hotel
After having breakfast at your hotel check out from your hotel and then your day's sightseeing of Kathmandu valley will start with a visit to Pashupatinath temple. Pashupatinath temple is not only the most important Hindu temple of Nepal but also one of the most important temples in the subcontinent. Each year this temple of Lord Shiva draws numerous devotees from India. Situated on the bank of the holy river Baghmati this temple of Pashupatinath was rebuilt during 16th century after the old temple was destroyed by the Muslim invaders during 14th century. Your next destination will be one of the largest stupas in south Asia, Bouddhanath Stupa. This place has become the centre of practicing Tibetan Buddhism in Nepal. After 1950 Tibetan refugees started living around Bouddhanath stupa thus the mini Tibet of Kathmandu valley emerged. Your post lunch sightseeing will begin by visiting Bhaktapur city. Bhaktapur is situated at a distance of 15.5 km from Kathmandu and it will take around 45 minutes to reach there. The main attraction of Bhaktapur is the third Durbar square of the valley, Bhaktapur Durbar square. Because of its best preserved palace centre and old city centre this place got a chance to feature in the list of World Heritage Site by UNESCO. Another famous thing of Bhaktapur is 'Ju Ju Dhau'. Ju Ju means King and Dhau means Dahi or curd. So don't miss the chance of tasting the famous Bhaktapur curd. Conglomerations of pagodas and shikhara style temples are the main attraction of Bhaktapur Durbar square. The Golden gate of Durbar square is the most beautiful and richly moulded example of its kind in the world. Next best thing to witness here is the Palace of 55 Window. In 1427 during the reign of King Yaksha Malla this unique and monumental palace was built. The balcony of the palace with 55 windows is considered to be a spectacular masterpiece of woodcarving. From Bhaktapur you will proceed towards the most thrilling place of Kathmandu valley, Nagarkot. Situated at an altitude of 7,201 ft Nagarkot offers most stunning view of snow-capped mountains and breathtaking vista of Kathmandu valley and Shivapuri national Park. From Nagarkot you will get to see the majestic view of 8 out of 13 Himalayan ranges of Nepal. Mt. Everest (29,028 ft- world's highest peak), Manaslu (26,758 ft- world's 8th highest peak), Annapurna (26,545 ft- World's 10th highest peak) and Langtang (23,711 ft) are some of the important peaks those are visible from Nagarkot. Check in to your resort and you are free for the rest of the day. Experience one of your everlasting memories while watching the stunning view of sunset over Mt. Everest and other snow-capped ranges from your resort. An early sleep is suggested as you will witness sunrise from here next day. Stay overnight at Nagarkot.
Day 3 :
Kathmandu Sightseeing & visit to Patan City



Breakfast




Dinner




Sightseeing




Transfer




Hotel
Wake up early to witness the mesmerising experience of sunrise from Nagarkot. After breakfast check out from your resort and you will once again check in to your hotel at Kathmandu. Then we will take you for the sightseeing of Kathmandu. Your first destination is famous Durbar (Royal Palace) square. After the major earthquake of 2015 tourists can only see the remains of once iconic structures of Durbar Square. There are three Durbar squares in Kathmandu valley, this one is among one of them. This is also known as Hanuman Dhoka Palace Complex. Witness the remains of once Royal Nepalese residence. Your next destination is Swayambhunath. Even after the massive destruction there are many destinations around Kathmandu which has survived with minimal damage like Swayambunath. Swayambunath situated on a hilltop at a distance of 2 km on the west side of the Kathmandu valley is the oldest iconic religious structure of Kathmandu and one of the most sacred Buddhist pilgrimage site. Built in 5th century Swayambunath of Nepal is a Buddhist complex which is also known as Monkey Temple. In the complex you will find Stupa, shrines and temples. This place is also sacred for Hindus. After having lunch we will take you to Patan. Lalitpur city, historically known as Patan is located at a distance of 7 km from Kathmandu will take around 20 minutes to reach by road. The beautiful city of Lalitpur is a sister city of Kathmandu separated by the Baghmati river. For its substantial architectural masterpieces Lalitpur or Patan is a must visit place on your list. The central Durbar square of Patan is packed with lot of temples. One of the most important temples to visit here is the Krishna Mandir (Temple). Built by King Siddhinarsingh Malla in 1637 Krishna temple is made of stone. Other important and must visit temples over here are Golden temple, Manga Hiti, Jagannarayan temple, Viswanath temple and Bhimsen temple. After visit to Patan city you will be taken back to your hotel at Kathmandu. You are free for rest of the day to take rest or else to stroll around. Stay overnight at Kathmandu.
Day 4 :
Sightseeing Kathmandu valley (Another part) & Transfer to Dhulikhel



Breakfast




Dinner




Sightseeing




Transfer




Hotel
After early breakfast and checking out from your hotel you will proceed for your day's sightseeing this time another part of Kathmandu valley. Your first destination is Dakshinkali or Dakshin Kali temple. Situated 22 km from Kathmandu is another important temple of Nepal. This temple of goddess Kali is known for animal sacrifices especially during the Dasain festival. Next you will visit Buddhanilkantha. Situated at the foothills of Shivapuri hills in northern part of Kathmandu valley is Buddhanilkantha temple. Here the word Buddha means old, nil means blue and kantha means throat. The stone carved reclining statue of Buddhanilkantha is 16.4 ft long and considered to be the largest stone carving statue in Nepal. Your next destination is Godawari (some spells Godavari) Botanical garden. Situated 19 km south from Kathmandu on the foothill of Mt. Phulchoki at Godawari is the National Botanical Garden of Nepal. The garden is surrounded by evergreen forest is spread on 82 hectares area. Here you will witness a wide variety of plant collection including ornamental plants, rock plants, rose cultivars, trees and shrubs, lilies, ferns, medicinal plants and native flora. Have your lunch in between and then you will proceed towards Dhulikhel. Dhulikhel is 30 km from Kathmandu and takes around 1 hr 15 minutes to cover the distance. After reaching Dhulikhel check in to your resort and take rest. Stay overnight at Dhulikhel.
Day 5 :
Transfer to Kathmandu



Breakfast




Dinner




Sightseeing




Transfer




Hotel
Dhulikhel situated at an altitude of 5,085 ft is located at the eastern part of Kathmandu valley. Historically Dhulikhel is an important trading centre linking Nepal and Tibet. After the motorable road was made in 1965 it has started growing as tourism destination. You will be visiting Bhatti Danda a natural view point of Dhulikhel to witness the breath taking panoramic view of majestic mountains. The gradual up of the plains to the green mountains and further changing into snow-capped Himalayas is a mesmerising view from Dhulikhel. The Panoramic view from Dhulikhel offers more than 20 snow-capped peaks to be witnessed including Mt. Annapurna, Mt Ganesh Himal, Mt Langtang, Mt Gaurishankar and Mt. Lhotse. To witness the old Newari craftsmanship we will take you to the oldest part of the town. Visit the Narayan temple in the centre of the old town. This part of the town will give you an idea about a typical old Hindu settlement and the mixture of culture will show you the result of invasion. Have your lunch and get back to Kathmandu. Check in your hotel and take rest. After taking some rest you might take a local rickshaw ride and plan a dinner in one of the famous eateries of Kathmandu. Stay overnight at Kathmandu.



Breakfast




Dinner




Sightseeing




Transfer




Hotel
After having breakfast you are free till your flight time. We will drop you at Tribhuban International Airport according to your flight schedule. After you reach airport your 5 Nights and 6 Days Kathmandu, Dhulikhel and NagarkotTour Package will come to an end with full of happy memories.
Inclusions
Pick up & Drop Ex- NJP/Bagdogra.
Reserved vehicle for transfer & sightseeing.
All sightseeing as per the itinerary.
All taxes, permits etc.
5 Nights Accommodation.
Meal Plan- MAP (with breakfast & dinner).
Exclusions
Jungle Safari/ Jeep Safari, Entry fees & Guide charges associated with forest visits.
Parking charges at various places (if required).
Meals not mentioned in inclusions.
Additional usage of vehicle not mentioned in the itinerary.
Any personal expenses.
Any other not mentioned in includes Para.