Sikkim Tour Packages For 9 Days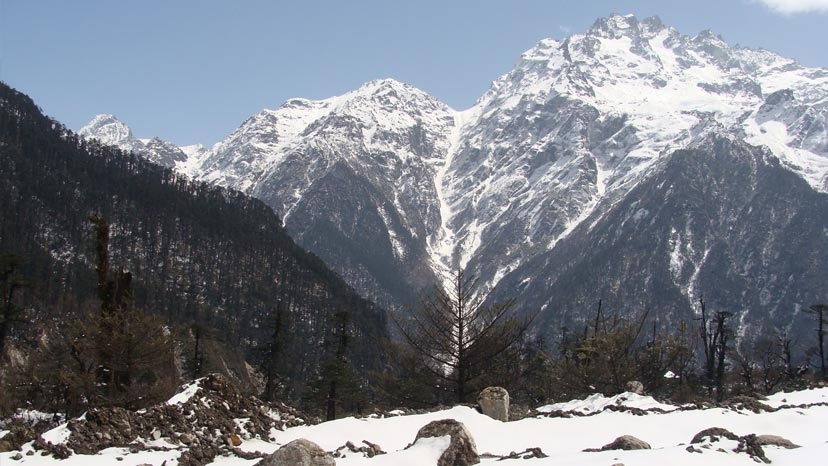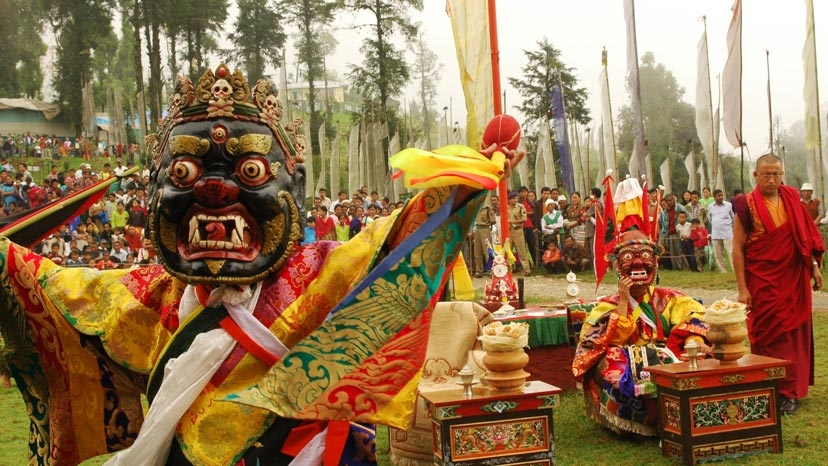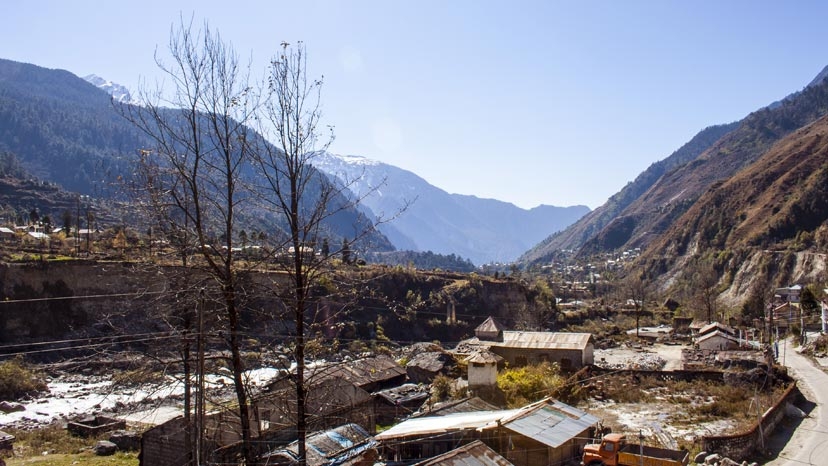 Tour ID

: KH0050

Destination

:

Duration

: 8 Nights / 9 Days

Theme

: Best Seller
---
OR
Call Us: +91 97320 57478
Email Us:info@kanchenjungaholidays.com
Tour Summary
Once its own mountain kingdom is now thriving as one of the most beautiful state of India a must destination for nature lovers. Sketched with alpine valley and panoramic landscapes Sikkim with its distinctive character has attracted travellers from around the world. Sikkim Adventure Tourism will take you to a spectacular journey of exploring the bustling town of Gangtok and Pelling. You also get to learn about the traditional lifestyle of the folks living in sleepy mountain hamlets of Lachen and Lachung. Enjoy the lush rolling meadows of Yumthang Valley while being bewitched by the ethereal beauty of Gurudongmar Lake in North Sikkim. The mesmerising beauty of Tsomgo or Chhangu Lake is an added crown of this package. All the destinations and hotels of our 8 Nights and 9 Days Kanchenjungha Tour Package itinerary has been carefully handpicked by our experts team which allows you to get the finest experience of staying in Pelling and Gangtok.


Day 2 :
Pelling Sightseeing



Breakfast




Dinner




Sightseeing




Transfer




Hotel
The first destination of the day's sightseeing is a sleepy little Limbu village, Darap. Talk to the locals to get an idea about their lifestyle and ask them to take you to their temple which might surprise you. Next you will be visiting stunning Rimbi Waterfall which is famous for its mesmerising beauty. Enjoy the fine water dusts on your face and take some clicks for your memory. Then you will be visiting Sewaro Rock Garden. This well maintained garden with pools is an ideal place to have your lunch. Now it is a time to visit another stunning waterfall named Kanchenjunga Waterfall. This is one of the most spectacular waterfalls coming down from a great height. To reach this majestic waterfall you need to climb few steps. Your last destination for the day is Khechiopalri Tsho commonly known as Khechiperi Lake. According to the belief of the locals this lake is a wish fulfilling lake. Surrounded by lush green forests this lake is a tranquil place to stay amidst the nature. After witnessing the astounding sites return to your hotel. Now you are free for the rest of the evening to either enjoy the sunset over the Mighty Kanchenjunga from your hotel room or else take a stroll in the evening in and around the Shopping centre of Pelling. Stay overnight at Pelling.
Day 3 :
Transfer to Gangtok



Breakfast




Dinner




Sightseeing




Transfer




Hotel
Have your breakfast then checkout from your hotel for your 5 hrs journey towards Gangtok at a distance of 117.2 km. The journey between Pelling to Gangtok is a beautiful ride through steep green hills and deep valley filled with the mesmerizing land dotted with fast flowing mountain rivers and numerous waterfalls. Sikkim's capital Gangtok is a beautiful hill town located at an altitude of 5,410 ft. Gangtok is the tourism hub of Sikkim. The construction of Inchey Monastery paved the way for this place to become a Buddhist pilgrimage site in 1840. In 1894 the Sikkimese Chogyal (Religious King), Thutob Namgyal shifted the capital of The Kingdom of Sikkim to Gangtok. Have your lunch on the way to Gangtok. After check into your hotel you are now free for the day. Stroll around the beautiful M G Marg here you will find colourful souvenir shops, cafes, eateries and other shops. You will get closer to the indigenous cultures, colourful traditions and the local delicacies of Sikkim while strolling around M G Marg. Stay overnight at Gangtok.
Day 4 :
Sightseeing At Tsomgo Lake & Baba Mandir (Temple)



Breakfast




Dinner




Sightseeing




Transfer




Hotel
After breakfast you will start for Tsomgo Lake. You will stop first at Kyongnosla falls on the way to Tsomgo Lake. On your way you will pass by Kyongnosla Alpine Sanctuary which is home to rare animals like Red Panda, Himalayan Black Bears and birds like Blood Pheasants. Tsomgo Lake commonly known as Chhangu Lake is a 2 and half hrs journey from Gangtok. Located at an elevation of 12,313 feet, Tsomgo Lake is a glacial lake in Sikkim. Melting snow coming down from the surrounding mountains is the source of water of Tsomgo Lake. This oval shaped lake is 2,743 ft long and the maximum width is 1,401 ft. With an average depth of 15 ft the maximum depth of this lake is 49 ft. Primulas and other Alpine vegetation is found around the lake during summer and autumn. During winter the lake gets frozen. Enjoy and be mesmerised with the serene beauty of the lake. Try some Tibetan noodles to awaken your taste buds and then continue your journey towards Baba Mandir. Baba Mandir is a shrine made in the honour of an Indian army Captain named Harbhajan Singh. He is revered by soldiers of the Indian army as the "Hero of Nathu La". As with most saints, the Baba is said to also grant favours presumably to those who revere and worship him. Offer your prayer before starting for Gangtok. Stay overnight at Gangtok.
Day 5 :
Gangtok Sightseeing



Breakfast




Dinner




Sightseeing




Transfer




Hotel
After breakfast it's time to explore Gangtok. At first you will visit Banjhakhri Falls and Energy Park. 'Ban' means Forest and 'Jhakhri' means Shaman. The park is in a thickly forested part of Swastik about 7 km from Gangtok and is a natural waterfall sourced from springs. Next you will visit Namgyal Institute of Tibetology, World's renowned institute doing its research on Tibetan language and culture. Next destination is Hanuman Tok which is a Hanuman Temple. This place offers one of the most breathtaking views of world's 3rd highest mountain peak Mt. Kanchenjunga (28,169 ft). Next is lunch time. In post Lunch session from Deorali Bazaar you will have Rope Way ride for a bird's eye view of Gangtok. Next you will visit Botanical Garden to witness beautiful collection of trees and plants with their scientific names. And finally it is Tashi View Point & Ganesh Tok to witness the surreal sunset over the lofty Himalayan Valley. Stay overnight at Gangtok.
Day 6 :
Transfer to Lachen



Breakfast




Dinner




Sightseeing




Transfer




Hotel
On day 6 in your Kanchenjungha holiday's tour package your scheduled destination is North Sikkim. The journey is towards Lachen. It is an approximately 6 hrs journey from Gangtok with a distance of roughly 110 km. Situated at an elevation of 9022 ft. Lachen is a small sleepy Himalayan hamlet. Singhik View Point is famous for offering the most breathtaking view of Mt. Kanchenjunga and Mt. Siniolchu (22598 ft), stop here on your way to Lachen. Next it is the turn of Seven Sisters Waterfalls where you can beckon the magical beauty of cascading water. On your way you will cross Chungthang, a pictorial hamlet by the side of Lachung Chhu. Nearby Chungthang Lachung Chhu meets Lachen Chhu to form the Teesta River. According to legends this place is blessed by Guru Padmasambava, the patron saint of Sikkim. The handprints and footprints of Guru Padmasambava on a rock are laid here. After checking in at your hotel enjoy the tranquil landscape of Lachen. Stay overnight at Lachen.
Day 7 :
Visits to Gurudongmar Lake & Transfer to Lachung



Breakfast




Dinner




Sightseeing




Transfer




Hotel
It is a 3 hrs drive towards Gurudongmar Lake at a distance of 66.3 km. Gurudongmar Lake is among the highest lakes in world as well as in India at an altitude of 17,800ft. According to legends in 8th Century Guru Padmasambava visited this lake, after him the lake was named. It is also believed that during 15th century Guru Nanak also visited this place. Gurudongmar Lake situated on the foothill of a snow-capped mountain, locally known as 'Raja Rani Pahar' (Mountain of King and Queen) has left many travellers mesmerised with its celestial beauty. After being enthralled with the beauty of this majestic lake return to Lachen. Have your lunch and check out from your hotel to visit Lachen Monastery then start your journey for Lachung via Chungthang. The distance is about 47 km but it may take 3 hrs to reach as you may stop in few places for clicks. On the way to Lachung you can visit the Bhim Nala Waterfall. Lachung is another sleepy little hamlet of North Sikkim with the majestic view of snow peaked mountains, vibrant rhododendron valley, and lush green yak pastures surrounding this place. Stay overnight at Lachung.
Day 8 :
Visits to Yumthang Valley & Transfer to Gangtok



Breakfast




Dinner




Sightseeing




Transfer




Hotel
We will drive you to Yumthang Valley famously known as the Valley of Flowers after breakfast at Lachung, which is an hour drive. The Yumthang Valley or Sikkim Valley of Flowers sanctuary with river, hot springs, yaks and grazing pasture on Rolling Meadows surrounded by the Himalayan Mountains is a place nearer to heaven situated at an elevation of 11,693 ft. On your way towards Yumthang Valley you will pass through the Shingba Rhododendron Sanctuary. The best time to visit this sanctuary is from April to June as this is the period when rhododendrons are in full bloom and the sanctuary turns into a riot of colours. In the winter, Yumthang is covered under the blanket of White Snow and showcases the view of snow clad mountains which add to the ethereal beauty of this place. While returning from Yumthang don't forget to visit the famous hot spring known for its curative properties. Visit Lachung Monastery after checking out from your hotel and before starting for Gangtok. Stay overnight at Gangtok.



Breakfast




Dinner




Sightseeing




Transfer




Hotel
After an early breakfast check out from your hotel and head to NJP while saying your farewell to Sikkim. With an approx distance of 120 km it is an overall 3 to 4 hrs drive to reach NJP from Gangtok. Throughout your journey you will be accompanied by the pictorial view of thick wooded forest and scenic valley of Rolling Meadows. If time allows have some refreshment on the way to NJP. Do make a stop on Coronation Bridge to witness the view of the emerald blue River Teesta gently cascading through the lofty valleys that will be a perfect way to end your trip. After you reach NJP your 8 Nights and 9 Days Tour Package will come to an end.
Day 1 :
Transfer to Pelling



Breakfast




Dinner




Sightseeing




Hotel
Our officials will receive you on your arrival at NJP/Bagdogra. Then we will take to Pelling. The Road distance of Pelling from NJP is 137 km. It is roughly a 5 hrs 30 minutes drive. On the way the gurgling and dancing Teesta River will accompany you for some distance. You can witness the meeting of Rangit River with Teesta from your car. The rolling mountains with green cover surely will leave you mesmerised. You may take a stop or two for some clicks while travelling along the Rangit River. After crossing Jorethang you will find a bit difference in the texture of the hills until you reach Legship. From there it is complete upwards journey till you reach the district capital Geyzing. From Geyzing Pelling is only 10 km away. Pelling is small town of Western district of Sikkim situated at an altitude of 6,840 ft now become one of the prime attractions of Sikkim for its majestic view of Mt. Kanchenjunga (28,169 ft), world's 3 rd highest mountain peaks. Checks in to your hotel freshen up and then either you can take rest or else you can visit the helipad to catch the glimpses of stunning panoramic view of the rolling mountains and valleys with majestic Kanchenjungha. Stay overnight at Pelling.
Inclusions
Pick up & Drop Ex- NJP/Bagdogra.
Reserved vehicle for transfer & sightseeing.
All sightseeing as per the itinerary.
All taxes, permits etc.
5 Nights Accommodation.
Meal Plan- MAP (with breakfast & dinner).
Exclusions
Jungle Safari/ Jeep Safari, Entry fees & Guide charges associated with forest visits.
Parking charges at various places (if required).
Meals not mentioned in inclusions.
Additional usage of vehicle not mentioned in the itinerary.
Any personal expenses.
Any other not mentioned in includes Para.