Chatakpur near Darjeeling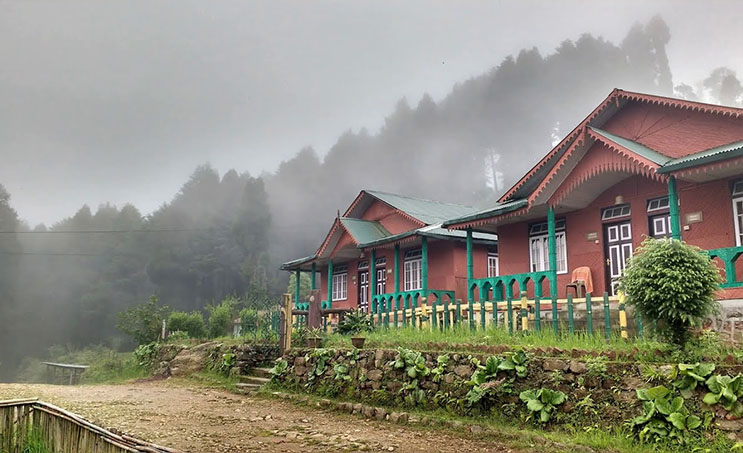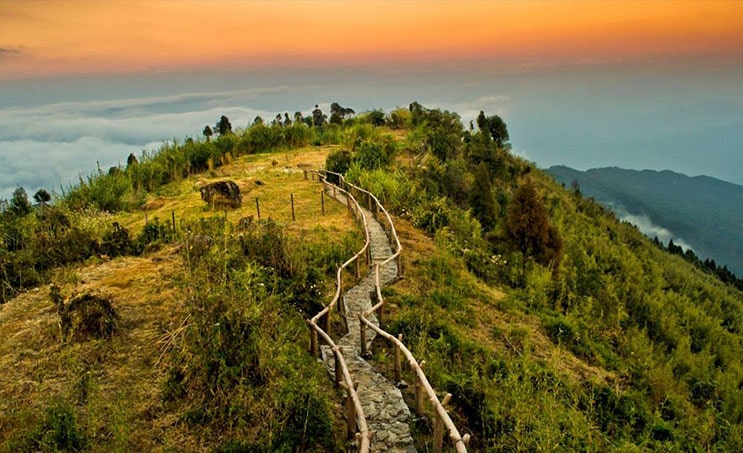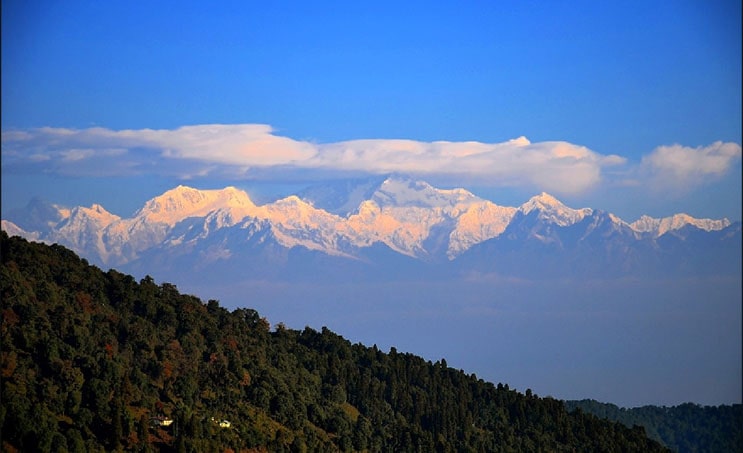 Nestled at 7,887 ft above sea level in the verdant alpine forest of Senchal Wildlife Sanctuary lies the tranquil eco-village of Chatakpur. Located above the hamlet of Sonada and 26 km from Darjeeling, the village was established as a result of the Forest department's efforts to curb timber trafficking and promote eco-tourism as a source of income. With its breathtaking natural beauty, Chatakpur is quickly becoming a popular destination for nature enthusiasts.
Why Visit Chatakpur Village
Chatakpur, a hidden gem in the tourism industry of Darjeeling, offers a watchtower located a 10-minute walk from the forest cottages, providing a panoramic view of the sunrise over the snow-capped Himalayan mountain range, including the majestic Kanchenjunga. The village is also home to various forest trails, one of which leads to Pokhari, a picturesque pond located a 10-minute walk away, that attracts a variety of Himalayan birds, making Chatakpur a popular spot for birdwatching. Away from the hustle and bustle of the city, Chatakpur's lush greenery and scenic trekking routes make it the perfect destination for travelers seeking solitude in nature.
Tourist Attractions near Chatakpur
There are several attractions you can get to see near Chatakpur. Have a look at the few popular ones-
Senchal Tea Estate: The Senchal tea estate is one of the oldest and most famous tea gardens in Darjeeling, and offers visitors the chance to learn about the history and process of tea production in the region.
Senchal Lake: This serene lake is located within the Senchal Wildlife Sanctuary, and offers beautiful views of the surrounding forest and mountains.
Rock Garden: This unique attraction is located in Darjeeling, and offers a beautiful garden filled with rock formations and sculptures.
Ghoom Monastery: This Tibetan Buddhist monastery is one of the oldest and most famous in Darjeeling, and is known for its intricate architecture and beautiful statues.
Tiger Hill: Located a short distance from Chatakpur, Tiger Hill is famous for its breathtaking views of the sunrise over the Himalayas, including the world's third-highest mountain, Kanchenjunga.
Peace Pagoda: This large Buddhist stupa is located in Darjeeling and is open to visitors all year round. It offers a panoramic view of the city and the Himalayan range.
Ways to Go to Chatakpur
Chatakpur is located 80 km from the nearest airport in Bagdogra and 65 km from the New Jalpaiguri (NJP) train station. It is also 26 km from Darjeeling city and 17 km from Ghoom, the nearest popular town. The village can only be accessed via adventurous roads and there are 3 routes to reach it. The three routes to reach Chatakpur are: Kurseong-Dilaram-Bagora via the Hill Cart or Rohini Road, Rambi-Mongpu-Jorebunglow and finally Sonada, which is 7 km away from Chatakpur, and Darjeeling-Sonada (1-hour drive) and then to Chatakpur.
Best time to Visit Chatakpur
The best time to visit Chatakpur is from September to November and from March to June. During these months, the weather is pleasant and ideal for trekking and sightseeing. The monsoon season, from July to August, should be avoided as the trails can be slippery and the views are obstructed by heavy rainfall. The winter months, from December to February, can be cold and snowy, making it difficult to trek and sightsee.
Hotels and Homestays in Chatakpur
The West Bengal Forest Department, in collaboration with the local villagers, built cottages in Chatakpur, each equipped with amenities such as attached bathrooms with geysers, spacious double-bedded rooms, front and backside balconies with views of Mount Kanchenjunga, carpeted rooms, and meals. Homestays run by local villagers are also available, offering similar basic amenities.