Mirik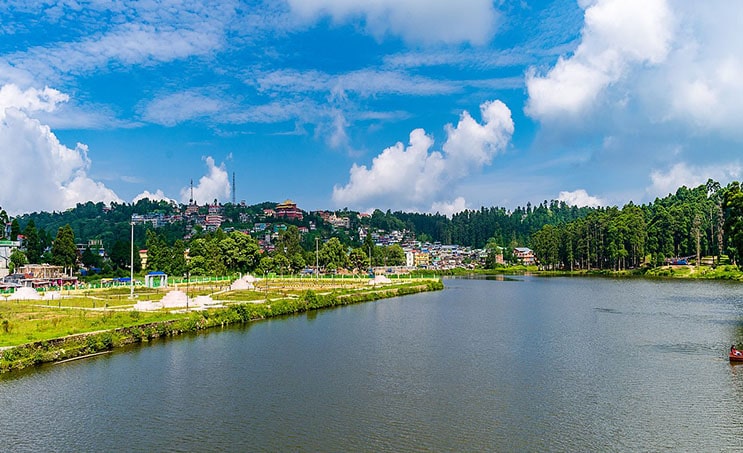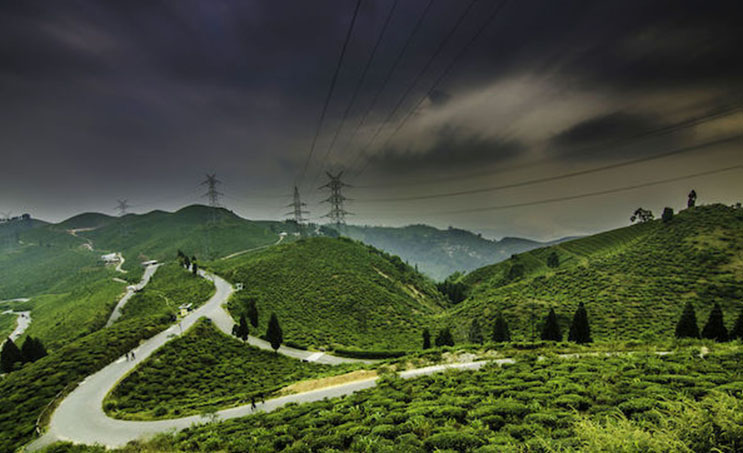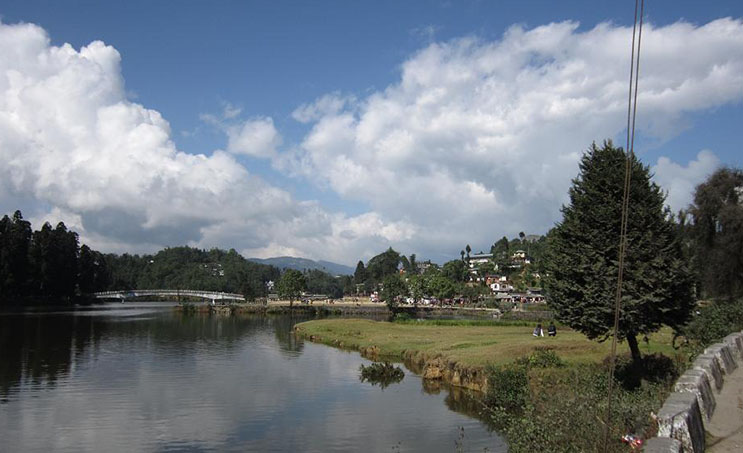 Mirik is a small, peaceful village located in the foothills of the Eastern Himalayas. Surrounded by lush Cryptomeria Japonica forests, it sits at an altitude of 4905 feet and boasts a temperate climate. Just 51km from Darjeeling and 47km from Siliguri, Mirik is home to many picturesque locations, with Lake Sumendu (also known as Mirik Jill) being the main attraction.
Mirik Lake is a popular destination for visitors, offering boating facilities and a 3km walking path around the lake. Visitors can also choose to take a pony ride for a leisurely tour of the area. Other popular tourist destinations in Mirik include the Tingling viewpoint, Thurbo Tea Estate, Orange Orchard, and Sunrise viewpoint. With its picturesque beauty and peaceful atmosphere, Mirik has become a favorite among travelers visiting Darjeeling. It provides an escape from the hustle and bustle of city life, offering a serene retreat for those seeking solitude amidst nature.
Tourist Attractions in Mirik
Nestled near the Nepal border, halfway between Siliguri and Darjeeling, Mirik is a picturesque and tranquil hill station. A popular honeymoon destination, it is known for its famous landmark, Sumendu Lake, also known as Mirik Jill by locals. The serene water body is half a kilometer long and surrounded by the Khangchendzongha Range, with forests of oak and chestnut as its backdrop. The lake is connected by an arch footbridge called Indreni Pull (Rainbow Bridge) and is surrounded by a garden on one side and pine trees on the other. For those who enjoy long walks, there is a pleasant 3.5 km path that winds around the lake. Mirik is a perfect destination for those looking for a peaceful getaway in the lap of nature.
Mirik Lake offers a variety of activities for visitors to enjoy such as pony rides, boating, fish feeding, and picnics. You can also take a paddle boat for a leisurely spin around the lake. On a clear day, the lake reflects the image of Mt Kanchenjunga, adding to its already stunning beauty. The journey to Mirik is an experience in itself, with winding roads passing through lush tea gardens, Japanese cypress forests, and changing vegetation such as orange orchards and cardamom plantations. The peaceful hamlet of Mirik is a perfect destination for those looking for a memorable and scenic getaway.
Mirik offers a perfect getaway for those looking to escape the fast pace of city life. Relaxing near Lake Sumendu, surrounded by lush tea gardens and stunning views of Mt. Kanchenjunga, is an ideal way to spend a weekend. The alluring beauty of Lake Sumendu has captivated many travelers, making it a popular destination. The charming village of Mirik, with its serene atmosphere and mild weather, is a paradise for those seeking a slower pace of life. With its natural beauty and peaceful surroundings, Mirik is an ideal destination for a relaxing and rejuvenating vacation.
Activities to Do in Mirik
There are a variety of activities to do in Mirik for visitors of all ages and interests. Some popular activities include:
Boating on Lake Sumendu: Take a leisurely boat ride on the lake and enjoy the beautiful surroundings.
Pony rides: Take a pony ride around the lake and enjoy the picturesque views.
Fish feeding: Visitors can buy fish feed and feed the fish in the lake, a fun activity for kids and adults alike.
Walking and hiking: There are several walking and hiking trails in the area, including a 3.5km path around Lake Sumendu, offering a great way to explore the natural beauty of the region.
Visit the Tingling viewpoint: This viewpoint offers a panoramic view of the surrounding mountains, including Mt. Kanchenjunga.
Visit the Thurbo Tea Estate: Take a tour of the tea estate and learn about the tea-making process.
Visit the Orange Orchard: Enjoy the scenic views of the orange orchards and taste the locally grown oranges.
Picnics and relaxation: Mirik is a perfect place for a peaceful picnic or just relaxing amidst nature.
Visit to Nepal Border: Mirik is near the Nepal border, visitors can visit the nearby small towns or villages of Nepal and experience the culture and traditions.
Go Shopping at Pashupati Market: Mirik and Pashupati Market are great places to visit for shopping and gaining insight into the local culture. Visitors can buy groceries at Mirik market, and find a variety of items such as perfumes, antiquities, and clothes at Pashupati Market. It is one of the best things to do in the city.
How to Reach Mirik
By Flight: The closest airport to Mirik is Bagdogra, which is 45 km away. Regular flights to Bagdogra are available from major cities including Delhi, Mumbai, Kolkata, and Chennai.
By Road: The most practical way to reach Mirik is by road. Buses and taxis run frequently from nearby major cities such as Siliguri, Darjeeling, and Kurseong. All these cities have good connections to other parts of India. You can take a bus or hire a taxi from Darjeeling, Siliguri, Kurseong or Bagdogra to get to Mirik. The distance between Darjeeling and Mirik is 61 km, and the distance between Siliguri and Mirik is 46 km.
By Rail: The nearest railway station to Mirik is NJP, which is around 54 km away. From NJP you can hire a taxi to reach your desired destination in Mirik.
Hotels and Homestays in Mirik
In Mirik, there are numerous options for accommodation, including hotels and homestays. Many of the town's hotels are located in the southern part of Sumendu Lake and can be quite busy. However, staying at these hotels has the advantage of offering a beautiful view of the peaceful lake from the hotel room or balcony. Amenities commonly offered include WiFi, parking, restaurant, room service, bar, front desk, and laundry services. Homestays are also a great option for a comfortable and memorable stay in the town, as they are equipped with many modern conveniences.
Best Time to Go for Mirik Tour
Mirik welcomes tourists throughout the year as the weather is generally mild. However, the best time to visit is during the summer months of March to June, when the temperature is pleasant with an average of 20 to 25 degrees Celsius, making it comfortable to enjoy outdoor activities. However, the monsoon season starting at the end of June brings heavy rainfall and landslides, which can make the roads to Mirik difficult to access. The winter season from November to February brings colder temperatures, with the low dropping as low as 1 degree Celsius and an average of 15 degrees Celsius, which may not be suitable for some travelers.