Himalayan Mountaineering Institute (HMI)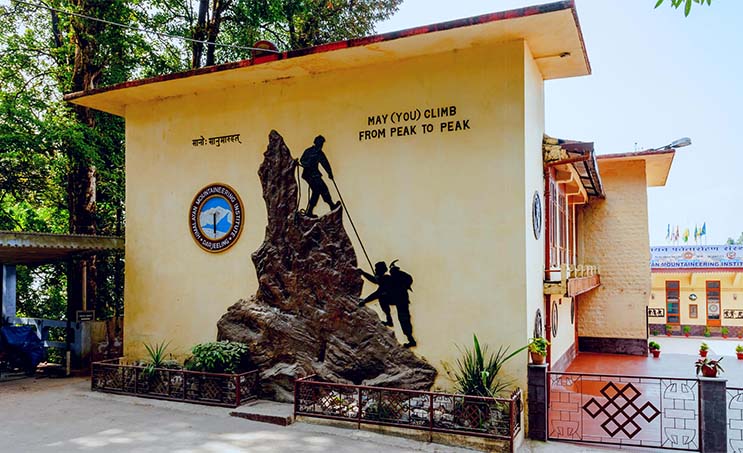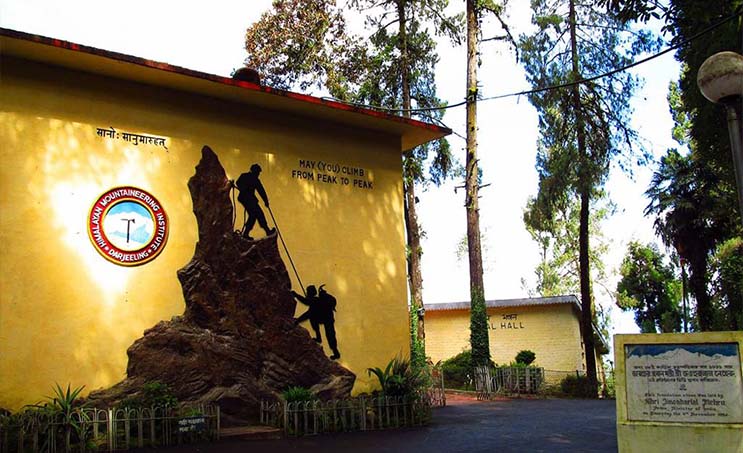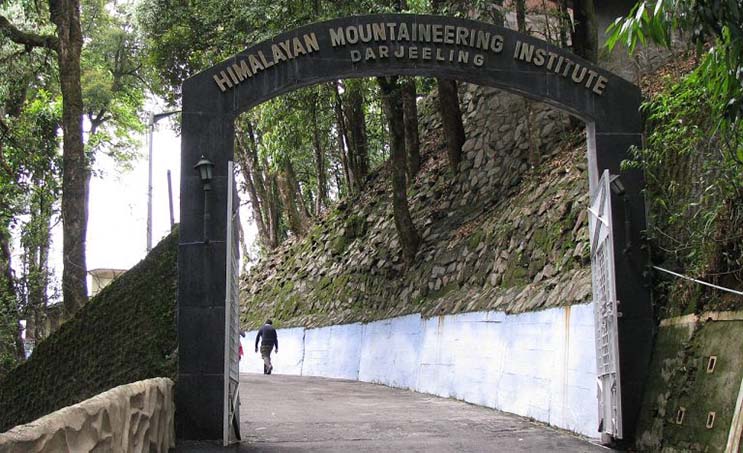 The Himalayan Mountaineering Institute (HMI) in Darjeeling, located 2 km from Chowrasta, was founded on November 4, 1954 to promote mountaineering as a sport in India. The establishment of HMI was sparked by the successful ascent of Mount Everest by Tenzing Norgay and Edmund Hillary in 1953. In addition to offering mountaineering training courses, the institute also houses the oldest mountaineering museum in the country, displaying historical artifacts such as equipment used in the first Everest expedition. The institute is situated on the same grounds as the Darjeeling Zoo, offering a stunning view of the Kanchenjunga range. Visitors can learn about the history of mountaineering while enjoying delicious Darjeeling cuisine at the institute.
History and Interesting Facts
The Darjeeling Himalayan Institute of Mountaineering, established for 50 years, has trained over 24,000 Indians and 1,000 foreigners in the art of mountaineering. In an effort to encourage more women to take up the sport, the institute dedicates the month of May to training female climbers. The institute's graduation certificate is highly respected and recognized globally. Notably, the institute is the only one of its kind that provides training for visually impaired individuals.
Initially at HMI, only two mountaineering courses were offered: Basic and Advanced. Both provided theoretical and practical training in rock climbing, and ice and snow craft, and ended with the ascent of a peak of moderate height (about 18000 ft). The duration of the courses was reduced from 6 weeks to 4 weeks. This change was made because, in the past, trainees had to spend a lot of time trekking as there were no motorable roads. Additionally, there is a Tenzing Samadhi located near a hilltop, which is the place where the pioneering mountaineer was cremated.
What to See at Himalayan Mountaineering Institute
The Institute also features the oldest mountaineering museum in India, established in 1957. The museum showcases a variety of exhibits, including models, paintings, sculptures, photographs, manuscripts, autographs, books, mountaineering equipment, and other cultural items belonging to famous mountaineers and local communities. Along with it, you can also visit other tourist attractions nearby with the help of a tour package.
Tourist Attractions near the Himalayan Mountaineering Institute
Near HMI, you will be able to see a plethora of tourist attractions. The major ones are as mentioned below-
Tiger Hill: Known for its spectacular sunrise views of Mount Kanchenjunga, this is a popular spot for tourists.
Batasia Loop: This engineering marvel is a spiral railway track that offers panoramic views of the surrounding hills and valleys.
Darjeeling Zoo: Also known as Padmaja Naidu Himalayan Zoological Park, it is a popular spot for animal lovers, with a wide variety of Himalayan and regional species on display.
Ghoom Monastery: This is the oldest Tibetan Buddhist Monastery in Darjeeling, known for its intricate architecture and religious significance.
Tea Gardens: Darjeeling is famous for its tea gardens, and visitors can take a tour of the tea estates to learn about the tea-making process and taste different varieties of Darjeeling tea.
Peace Pagoda: A Buddhist temple complex built to promote world peace, it offers stunning views of the surrounding hills and valleys.
Rock Garden: A natural garden with a variety of flowers and plants, it offers a peaceful and scenic spot for visitors.
Japanese Temple: A beautiful temple built by Japanese monks, it is a peaceful spot for meditation and reflection.
Himalayan Mountaineering Institute: The institute also offers adventure activities like rock climbing, rappelling, and river crossing
Darjeeling Ropeway: Visitors can enjoy a cable car ride over the city of Darjeeling to get a bird's eye view of the city and the surrounding mountains.
Ideal Time to Visit HMI
The best time to visit the Himalayan Mountaineering Institute in Darjeeling is during the months of April to June and September to December. During these months, the weather is pleasant and clear, making it ideal for trekking and climbing activities. However, if you are a tourist who just wants to explore, can visit HMI at any time of the year. The Darjeeling Himalayan Mountaineering Institute and Museum are open from 9:00 am to 5:00 pm, except for Tuesdays. Visitors can plan their trip to the museum on any other day during these hours.