Rock Garden in Darjeeling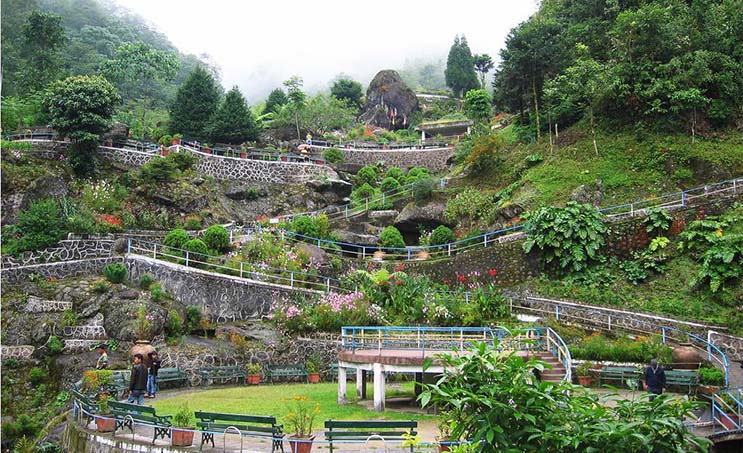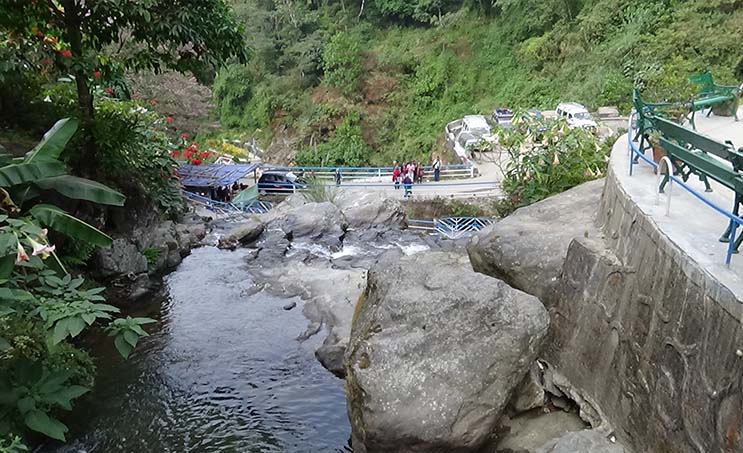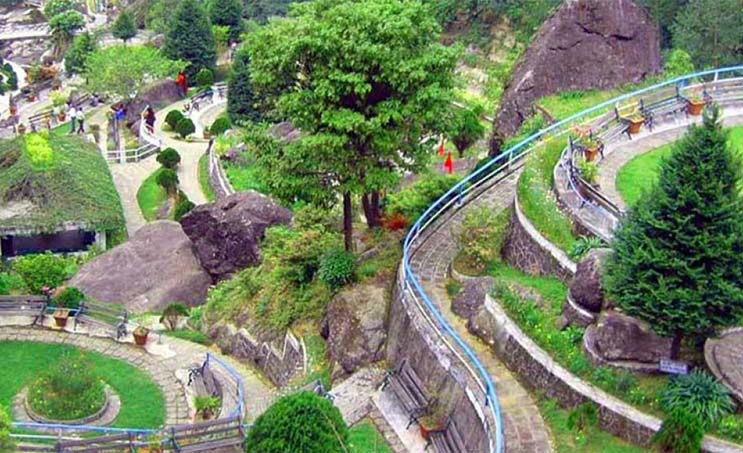 The Barbotey Rock Garden, also known as Rock Garden, is a picturesque location located deep in a valley beneath Darjeeling. It is a prime example of the harmonious intersection of nature and human ingenuity. The terraced garden, built at the base of a waterfall, offers a breathtaking view that attracts many nature enthusiasts to visit Darjeeling.
Why Visit Rock Garden in Darjeeling
Just 10 km from Darjeeling, the journey to the Rock Garden, located in a gorge, can be both thrilling and perilous for first-time visitors. The winding hairpin bends on the road to Rock Garden can be daunting, but the stunning views of towering mountains and alpine forests make the journey worth it. As you approach Rock Garden, the first glimpse of water cascading down the valley is captivating. The terraced garden at Rock Garden offers a breathtaking view, and below it lies another park, Gangamaya, where visitors can take in the lush tea gardens spread throughout the valley while boating on a tranquil lake. The soothing sound of the waterfall creates a peaceful atmosphere and the sight of cascading water leaves onlookers in a hypnotic state. The natural beauty and serene atmosphere of Rock Garden make it a must-see destination for anyone visiting Darjeeling.
Tourist Attractions near Darjeeling Rock Garden
Near Darjeeling Rock Garden, there are lots of tourist attractions you would be delighted to visit. The major ones are as mentioned below-
Tiger Hill: Known for its breathtaking sunrise view over the Himalayas, Tiger Hill is a popular tourist destination near Darjeeling Rock Garden.
Happy Valley Tea Estate: This historic tea estate offers visitors a chance to learn about the tea-making process and taste some of the finest teas in the region.
Himalayan Mountaineering Institute: Established in 1954, this institute offers courses in mountaineering and also has a museum displaying equipment and artifacts from famous expeditions.
Padmaja Naidu Himalayan Zoological Park: This zoo is home to a wide variety of animals, including snow leopards, red pandas, and tibetan wolves.
Ghoom Monastery: This beautiful Tibetan Buddhist monastery is located in the Ghoom village and is known for its intricate architecture and intricate murals.
Batasia Loop: This engineering marvel is a spiral railway track that is used to descend the steep gradient of the Darjeeling Himalayan Railway.
Darjeeling Ropeway: Enjoy a scenic ride in the cable car over the city of Darjeeling and take in the beautiful views of the Himalayas.
Peace Pagoda: This beautiful stupa is located on a hilltop and offers panoramic views of the surrounding area. It is a perfect place to meditate and relax.
Ganga Maya Park
Another well-liked tourist destination is Ganga Maya Park, which is only 3 km away from Darjeeling Rock. The park appears beautiful with a natural water stream flowing through it and is surrounded by hills covered in lush green flora. You may observe the crystal-clear river running over the rocky bed while taking a leisurely stroll across the bridge here. Additionally, there is a lake with boating available that is encircled by hills. You can explore the lovely fountain and flower beds of the park while spending some quality time there. You can watch residents perform cultural folk dances in the park during the summer and autumn.
Timings and Entry Fee of Rocky Garden
The Darjeeling Rock Garden typically welcomes tourists daily. It opens at about 8 am and ends around 6 pm as far as hours are concerned. Both Darjeeling Rock and Ganga Maya Park require an entrance fee of about 20 rupees per person. For around 15 minutes of boating, you must pay 50 rupees.
How to Get to Rock Garden in Darjeeling
By Air: The closest airport is in Bagdogra, which is 90 kilometers away from Darjeeling. The airport has connections to all of India's main cities.
By Train: The closest airport, New Jalpaiguri Junction, typically offers direct rail connections with Guwahati, Delhi, Kolkata, and other significant Indian cities.
By Road: To travel comfortably to Darjeeling from Siliguri, cars can be rented. There are even buses available. To get to Darjeeling Rock Garden, you must rent a cab or vehicle from Darjeeling. It is generally advisable to reserve a car in advance while returning because it can be challenging to find return transportation.
Ideal Time to Visit Barbotey Rock Garden
Barbotey Rock Garden is open throughout the year. No matter when you visit Darjeeling, it is unquestionably a lovely tourist location that is worth exploring. The optimum season is thought to be in the summer and fall, though.