Darjeeling Chowrasta | Darjeeling Mall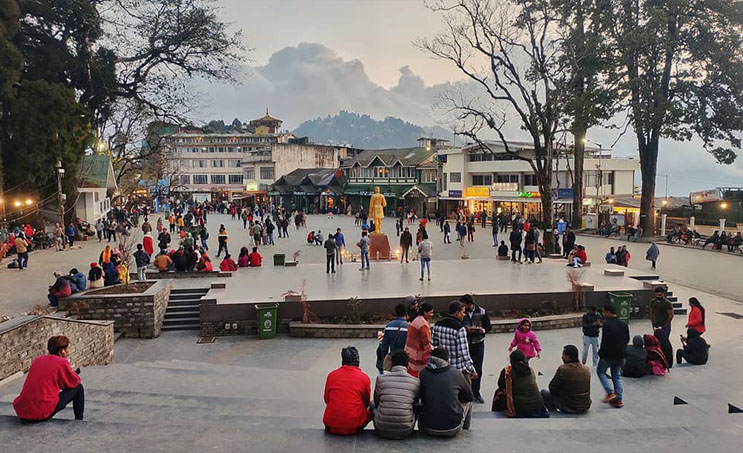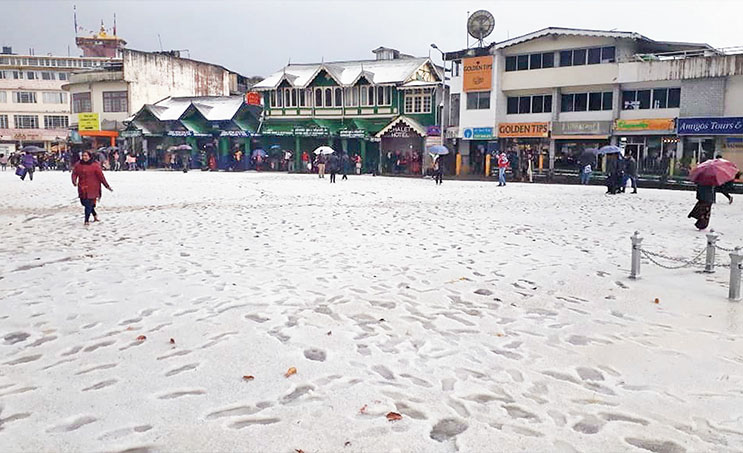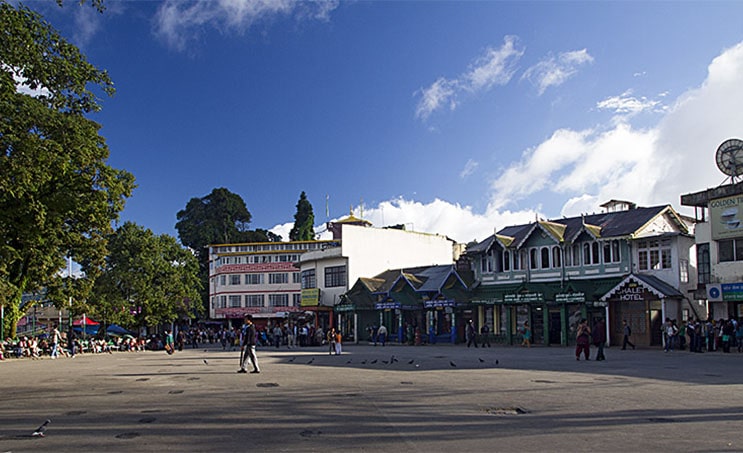 Chowrasta, also known as the Darjeeling Mall, is a popular spot located in the heart of Darjeeling. It is a junction of four roads, surrounded by heritage restaurants and cafes serving the famous Darjeeling tea. The Chowrasta offers an amphitheater, free wifi, and a stunning view of Kanchenjungha, making it a popular destination for travelers and locals. Visitors can take a pony ride, relax on the green benches, and enjoy the scenic beauty of Darjeeling without the distractions of vehicles or smoking. The Mall road is a 10-minute walk from the Darjeeling Taxi stand, and visitors can also take a leisurely walk through the lush alpine forest to visit the nearby Shrubbery Nightingale Park. Despite its bustling atmosphere, Chowrasta offers a peaceful escape for visitors to enjoy the well-manicured gardens and stony pathways. A trip to Darjeeling is not complete without a visit to this famous landmark.
Attractions and Activities to do at Chowrasta
The heart of Darjeeling, Chowrasta Mall Road, offers a lively atmosphere with fine restaurants, shopping options, and beautiful attractions like Golden Tips tea shop. Oxford Book Store offers a great collection of books for book lovers and pony rides are available for children and adults to feel like royalty. Curio shops offer fine silver ornaments and there is plenty to see even for those who just want to window shop. On weekends, music concerts are held on a big screen in the middle of the road, making for a truly amazing experience. The area is free of vehicles, allowing for a peaceful view of the mountain range without the noise of honking and engines. Chowrasta Mall Road is truly the quintessential mall road of the hills and one must experience it to fully appreciate it.
Tourist Attractions near Darjeeling Mall
Some popular tourist attractions near Darjeeling Chowrasta include:
Darjeeling Himalayan Railway, also known as the "Toy Train," which offers picturesque views of the surrounding mountains and valleys as it winds through the region.
Tiger Hill viewpoint, which offers a spectacular sunrise view of Mt. Kanchenjunga and other peaks of the Himalayas.
The Ghoom Monastery, which is one of the oldest and most important Buddhist monasteries in the Darjeeling area.
The Botanical Gardens, which feature a wide variety of plants and flowers, including a large collection of Himalayan orchids.
Peace Pagoda, a Buddhist monument built to promote peace and harmony in the world.
Padmaja Naidu Himalayan Zoological Park, which is a popular spot to see a wide variety of animals, including snow leopards, red pandas, and Himalayan black bears.
The Rock Garden is a unique landscaped garden that is developed from natural rock outcrops.
The Tea Estate, where visitors can see the process of tea cultivation, harvesting, and production.
The War Memorial, a tribute to the soldiers of Darjeeling who lost their lives during the World Wars.
Darjeeling Mall Opening Time
Darjeeling Chowrasta stays open all the time under the police's surveillance. However, all the shops surrounding the mall area get closed before 8 pm. The Mall in Darjeeling can be accessed via various routes, but the most popular is Nehru Road, which begins at Gandhi Road. Along the way, you can stop at Keventer's restaurant for a quick meal. It's a short uphill walk of 5-7 minutes.
Getting There
By Air- Located 90 kilometers (via NH 110) from Darjeeling, Bagdogra is the nearest airport with flights connecting to major cities such as Kolkata, Delhi, and Guwahati.
By Road- The main road connection to Darjeeling is through Siliguri, located 77 kilometers away (by NH 55), which is connected to all of India's major cities. From the Tenzing Norgay Bus Stand in Siliguri, buses are available. Smaller vehicles can also be rented or shared seats at the airport, or train station. You can also use the pre-paid taxi stand service from NJP Railway Station and Bagdogra Airport.
By Train- The two closest railway stations, except Darjeeling Himalayan Railway Station, are Siliguri and New Jalpaiguri Junction. These train stations provide direct rail connections to Delhi, Kolkata, Guwahati, and other significant Indian cities.