Kurseong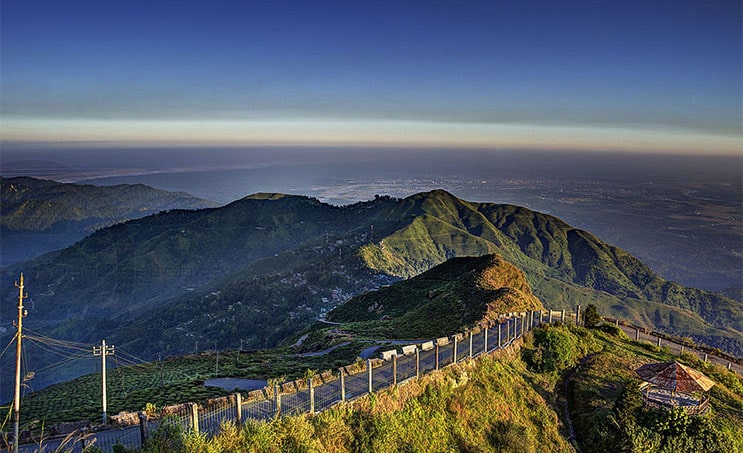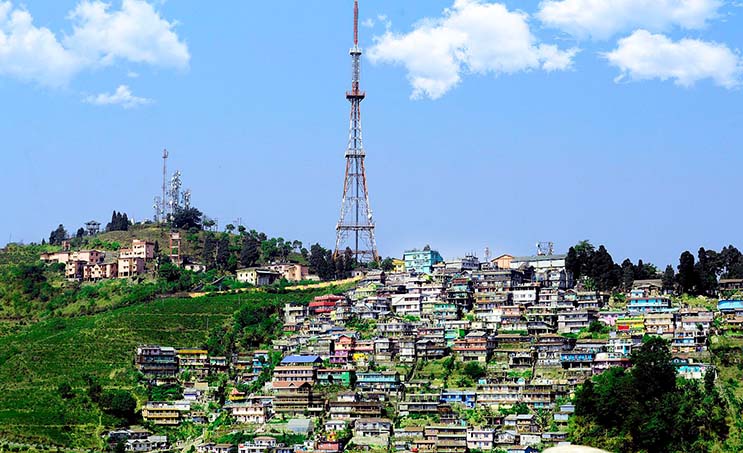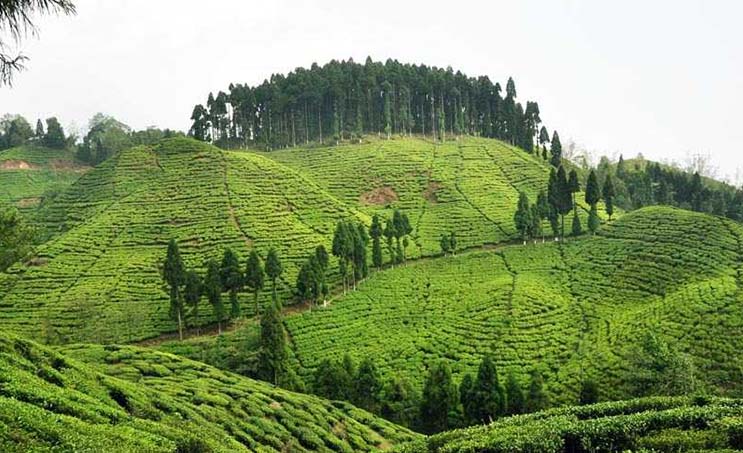 Kurseong, meaning "place of white orchids," is a small town located in the state of West Bengal, India. It is known for its picturesque beauty and ever-growing tourism industry. The town is situated at an altitude of 1458 meters (4860ft) above sea level, making it an ideal destination for those looking for a peaceful and refreshing escape from the hustle and bustle of the city. Kurseong may be unfamiliar to some, but it is a small town located 33km (1:30min by car, 2h 30min by train) away from Darjeeling. It is known for its beautiful tea gardens on the mountain slopes, diverse forests, quaint villages, and more. Kurseong offers a variety of attractions, including viewpoints, tea estates, temples and churches, museums, and historic schools that were established during British colonial times.
Top Places to Visit in Kurseong
Kurseong, known for its increasing tourism, offers many popular sightseeing spots for visitors. Some of the notable places to visit in Kurseong include:
Eagle's Craig- Eagle's Craig, also known as E.C, is a popular spot known for its watchtower and well-maintained hilltop garden. It is a 25-minute walk from the main town and is located at the highest point on the mountain. From the watchtower, visitors can enjoy a panoramic view of Siliguri, the valley, and surrounding rivers on a clear day. The view is especially magical in the evening when the city is lit up with thousands of lights.
Giddapahar View Point- Giddapahar View Point, a 15-minute car ride along the hill cart road, offers a view of snow-peaked mountains and the majestic Kanchenjunga on a clear day.
Tea Gardens in Kurseong- Tea Gardens are a major tourist attraction in Kurseong. The downtown area of Kurseong is surrounded by two large tea estates, Makaibari and Ambootia, that conduct paid tours that showcase the process of tea leaf processing and provide information about the history of the tea estate. Visitors can also participate in tea-tasting sessions.
Temples in Kurseong- Kurseong's religious sites include Giddapahar Seti Mata mandir, a temple considered sacred by locals. The Ambootia Shiv Mandir, located within the Ambootia tea estate, is also a popular destination for both religious and scenic reasons.
Churches in Kurseong- Kurseong has several heritage churches built during the British era, such as St. Paul's Church, St. Andrew's Church, and St. Mary's Hill Church. The scenic views of these churches are also contributing to the growing tourism in Kurseong.
Museums in Kurseong
Nature enthusiasts and history buffs will find the Forest Museum Dowhill of interest, where they can learn about the local flora and fauna. The Netaji Subhash Chandra Bose Museum features furniture used by Netaji, as well as articles, letters, and artifacts that reflect his life.
Kurseong Weather and Best Time to Visit
The best time to visit Kurseong is during the months of October to June when the weather is at its most pleasant. The monsoon season, which typically lasts from June to September, can make it difficult to explore the area due to heavy rainfall and muddy roads.
During the months of October to June, the temperature in Kurseong ranges from 15°C to 25°C, making it comfortable for sightseeing and outdoor activities. This is the perfect time to explore the tea gardens, trek through the mountains, and enjoy the natural beauty of the area. The lush green vegetation and clear skies offer the ideal conditions for photography and bird watching.
The festivals and cultural events in Kurseong, such as the Maghi Purnima Mela and the Kurseong Tourism Festival, take place during this time, adding to the overall experience of visiting the hill station. Overall, the best time to visit Kurseong is during the months of October to June, when the weather is pleasant and the area is at its most beautiful.
How to Reach Kurseong
By Air: The nearest airport to Kurseong is Bagdogra Airport, which is located around 55 km away. From the airport, you can take a taxi or a bus to reach Kurseong.
By Train: The nearest railway station to Kurseong is New Jalpaiguri Railway Station, which is located around 45 km away. From the railway station, you can take a taxi or a bus to reach Kurseong.
By Bus: Kurseong is well-connected by road to major cities in West Bengal. There are regular bus services from Kolkata, Siliguri, and Darjeeling to Kurseong.
Kurseong Accommodation
Kurseong offers a wide range of accommodation options, making it a memorable destination. From budget to deluxe hotels, the town caters to all types of travelers. You can easily book a hotel through North Bengal Tourism's Hotel Booking Service, eliminating the need to navigate the booking process on your own.